Egy kis tollászkodás, egy kis udvarlás... Főleg ezek a dolgok töltik ki a balkáni gerlék (Streptopelia decaocto - Eurasian collared dove) napjait. A melegben kissé leeresztett szárnnyal hűtik magukat.
A little preening feathers, a little courtship... It is mainly these things that fill the days of Eurasian collared dove (Streptopelia decaocto). In the heat they cool themselves with wings slightly held lower.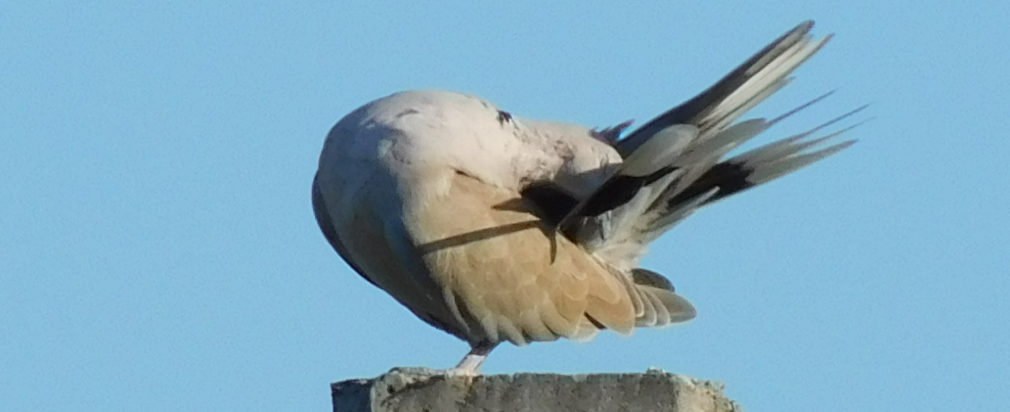 Itt a tojó, a másik képen pedig a turbékolás közben lencsevégre kapott hím. A tojó viszonozta a közeledést, már egy párt alkotnak.
Here is the female, on the other photo there is the male during the courtship. The female requited the approach, they already form a pair.