A darazsak is kiváló építőmesterek!
Wasps are an excellent builders too!
A méhek és a darazsak nem állnak egészen közeli rokonságban egymással, de életmódjukban mégis meglepően sok párhuzam alakult ki. A darázsfélék sejtekből álló fészket építenek a lárváknak agyagból vagy papírszerű anyagból, de semmiféleképpen nem viaszból, amit a méhek használnak. A papírkészítő darazsak nyálukkal péppé rágcsálják a fát, ami ezután megszilárdul kemény, pergamenszerű anyaggá.
The bees and the wasps are not in common with each-other, but their lifestyle is similar. The wasps build a nest made of cells to larvae from clay or material similar to paper but never from wax, which is usually used by the bees. Wasps making the paper chewing the tree, then it becomes pulpy with their spittle and the material sets resulting the firm material, similar to parchment.
Egy déli papírdarázs (Polistes dominula) fészke:
It is the European paper wasp's nest (Polistes dominula):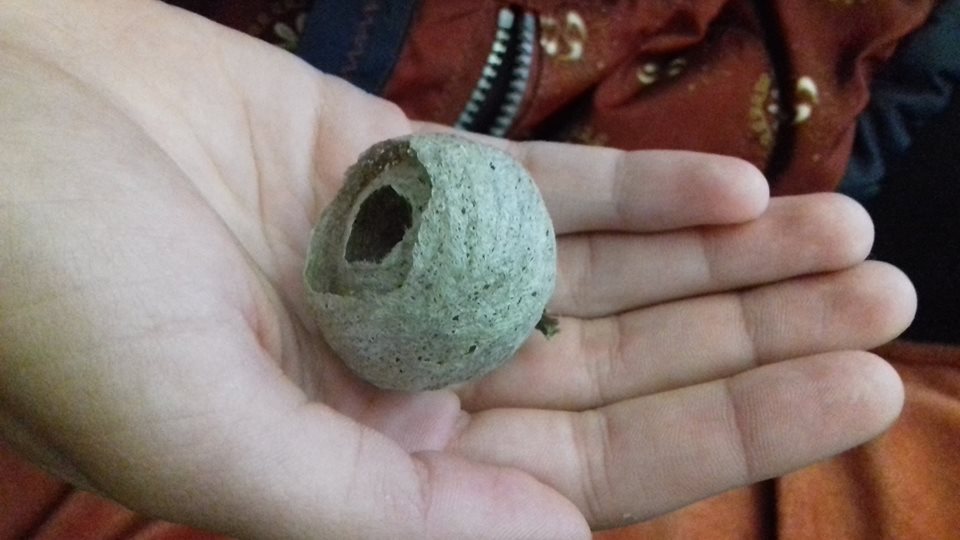 Egy lódarázs (Vespa crabro) fészke (aki szintén a papírdarazsakhoz tartozik):
Europian hornet's nest (Vespa crabro), which belongs to the upper species:
A közönséges darázs (Vespula vulgaris), vagy más néven kecskedarázs és fészke:
It is common wasp's nest (Vespula vulgaris), its another name is goatwasp: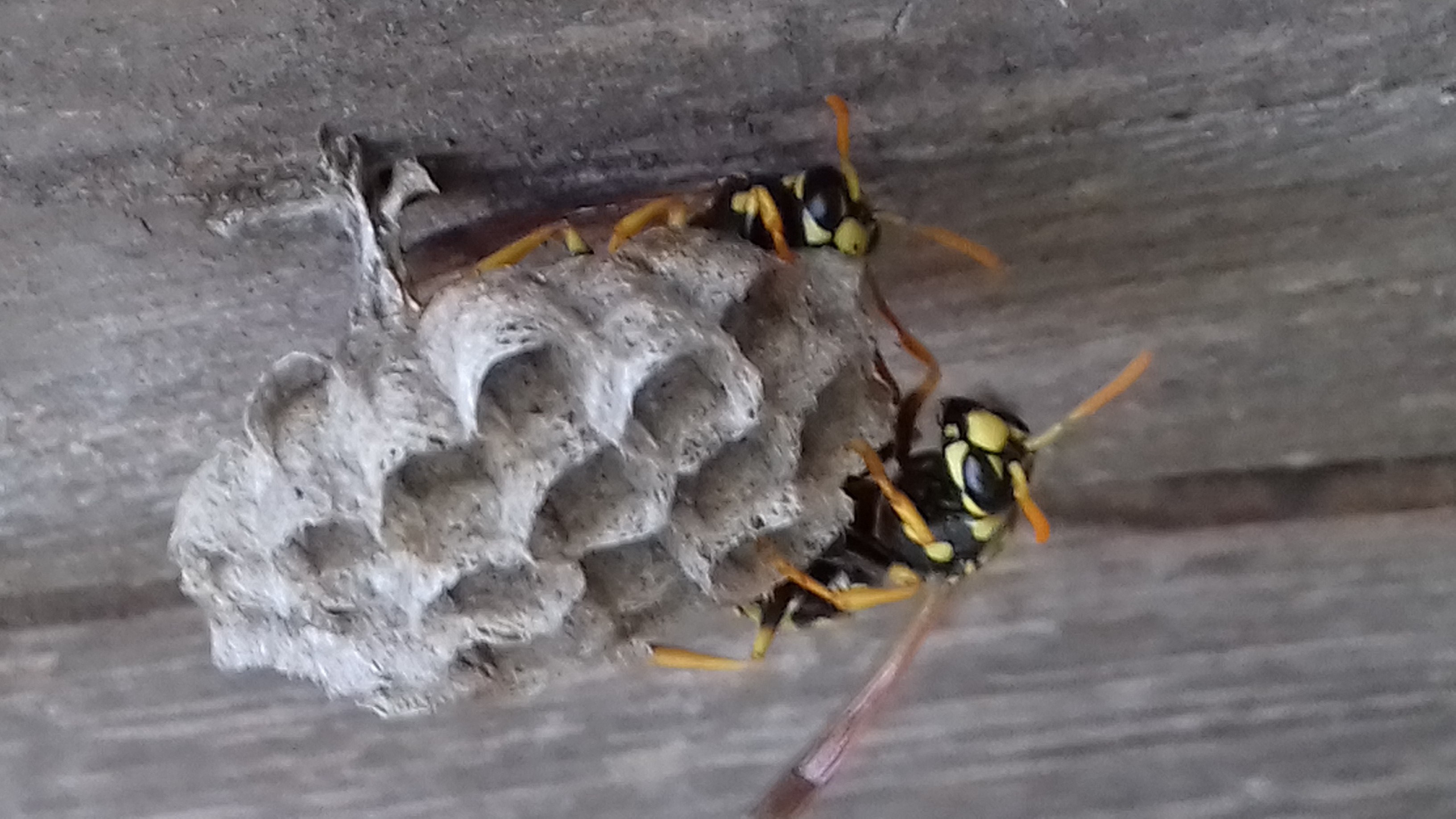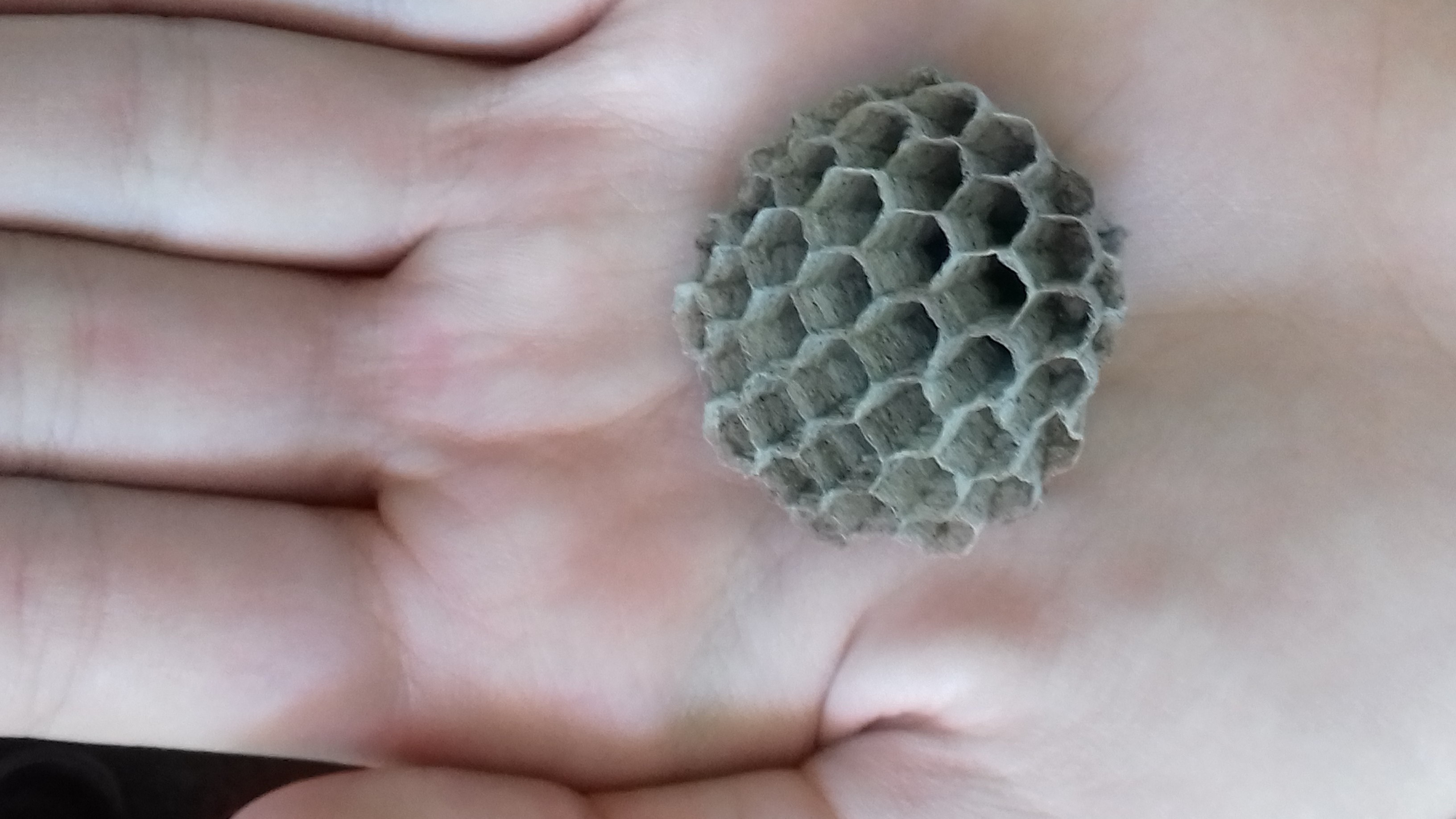 Egy gyakori lopódarázs (Sceliphron destillatorium) fészke, aki fazekasdarázs és sárdarázs néven is ismert:
It is the common stealing wasp's nest (Sceliphron destillatorium), which is known as a potter wasp or muddy wasp: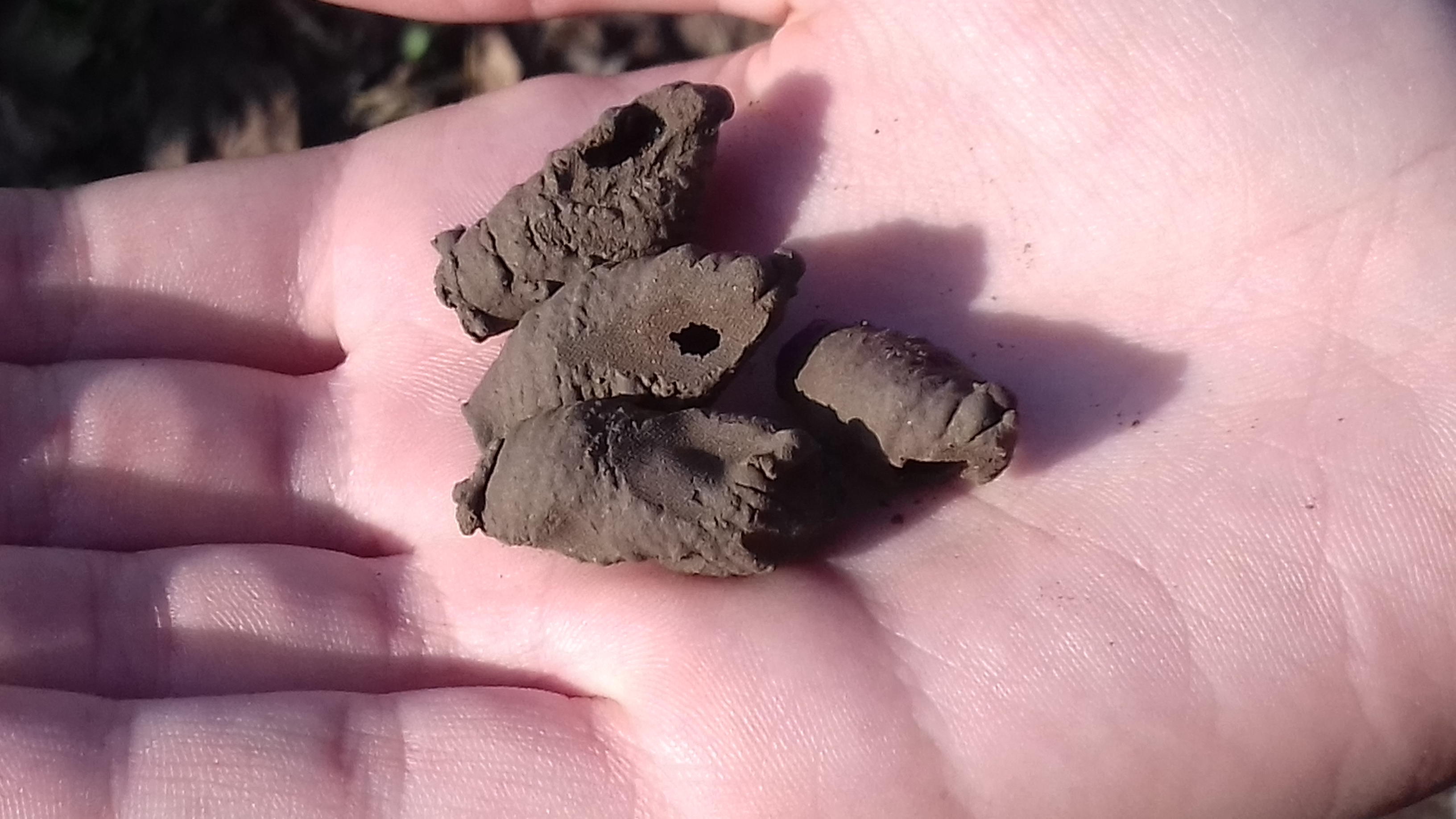 Amikor ez a darázs nedves talajfoltot talál, felhalmoz egy adag sarat. Ha a sár túl száraz, akkor a szájában vizet gyűjt és ezzel nedvesíti meg. Ha viszont túl nedves a sár, akkor addig hagyja száradni, amíg megfelelő állagú lesz. Ezután akkora golyócskákat gyúr belőle, mint amekorra a fejének mérete, majd ezt elcipeli az építkezés helyére. Ezt a műveletet addig folytatja amíg kész nincs a fészek.
When this wasp finds some wet soil, it collects some mud. If this mud is too dry, it makes the soil wetter with some water coming from its month, which was brought there earlier. But if the mud is too wet, too soft, it lets dry until it becomes perfect for itself. Then it makes as big balls as its head and carries them to the building place. It continues doing it until the nest is ready.