Elkészült Raúl, az óriáskígyóm (Boa constrictor constrictor - red-tailed boa) nagyobb helye, ahol vígan mászkálhat. Azért is lett tervbe véve, mert ő nagyon szeret fürdeni és a nagy hellyel együtt jár a nagyobb medence is, amit szinte azonnal ki is próbált. Tehát fontos a fürdőhely kialakítása. Főleg akkor használják a kígyók, mikor a vedlésen túl vannak már, szeretnek mosakodni a vedlés után. Minden hüllőnél létfontosságú valamilyen hőforrás, például infralámpa. Érdemes köré hálót tenni, hogy ne égesse meg magát a kígyó.
Larger place of my red-tailed boa (Boa constrictor constrictor) called Raúl, where he can crawl happily. It was also planned because he loves to bath and the big place comes with a bigger pool. Which he tried almost immediately. So it is important to design a watering-place. Snakes mainly used when they are over the shedding, they like bathing after the shedding. A heat source, such as an infrared lamp is vital for all the reptiles. You can put a web around the lamp, so the snake doesn't burn itself.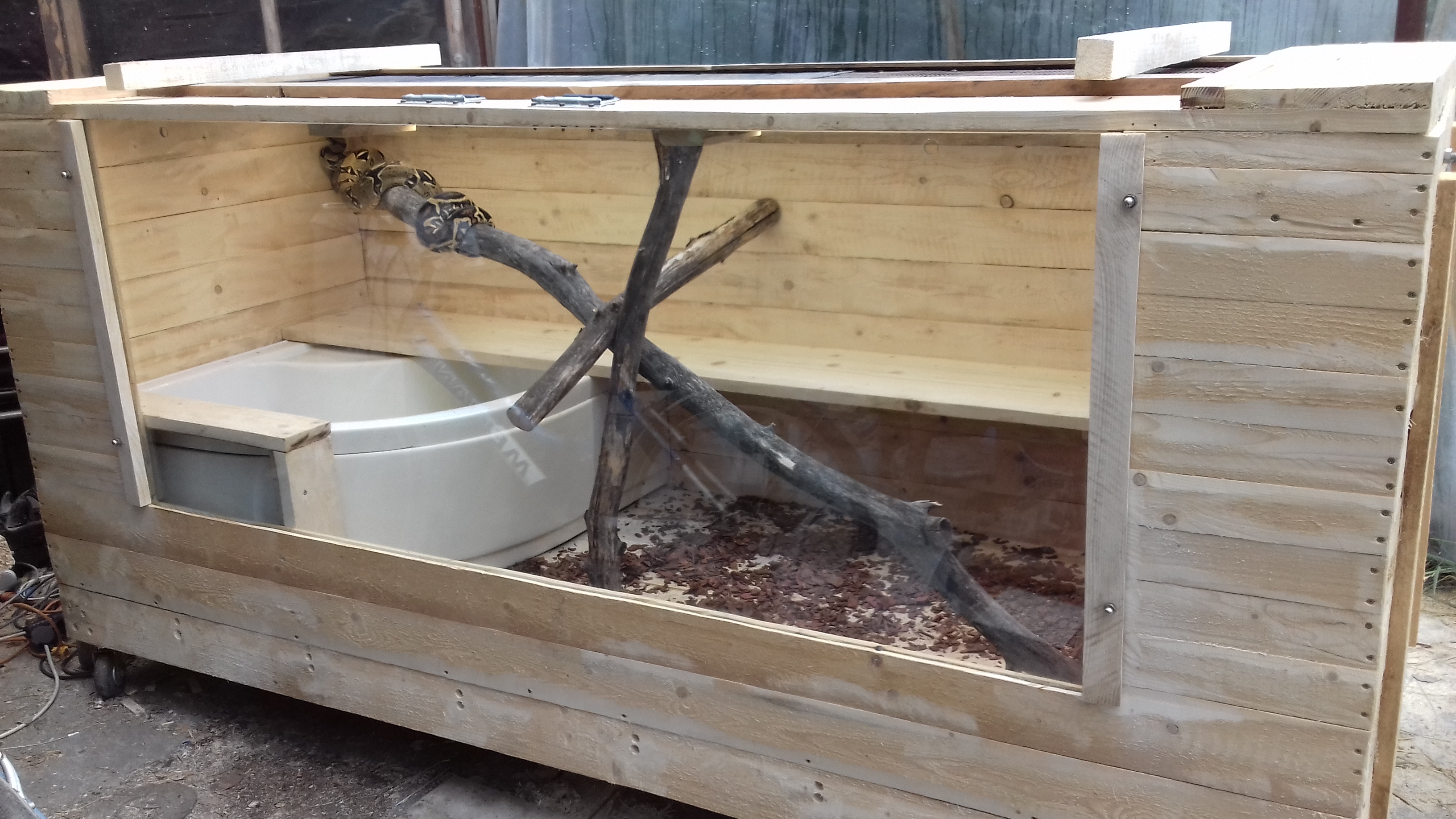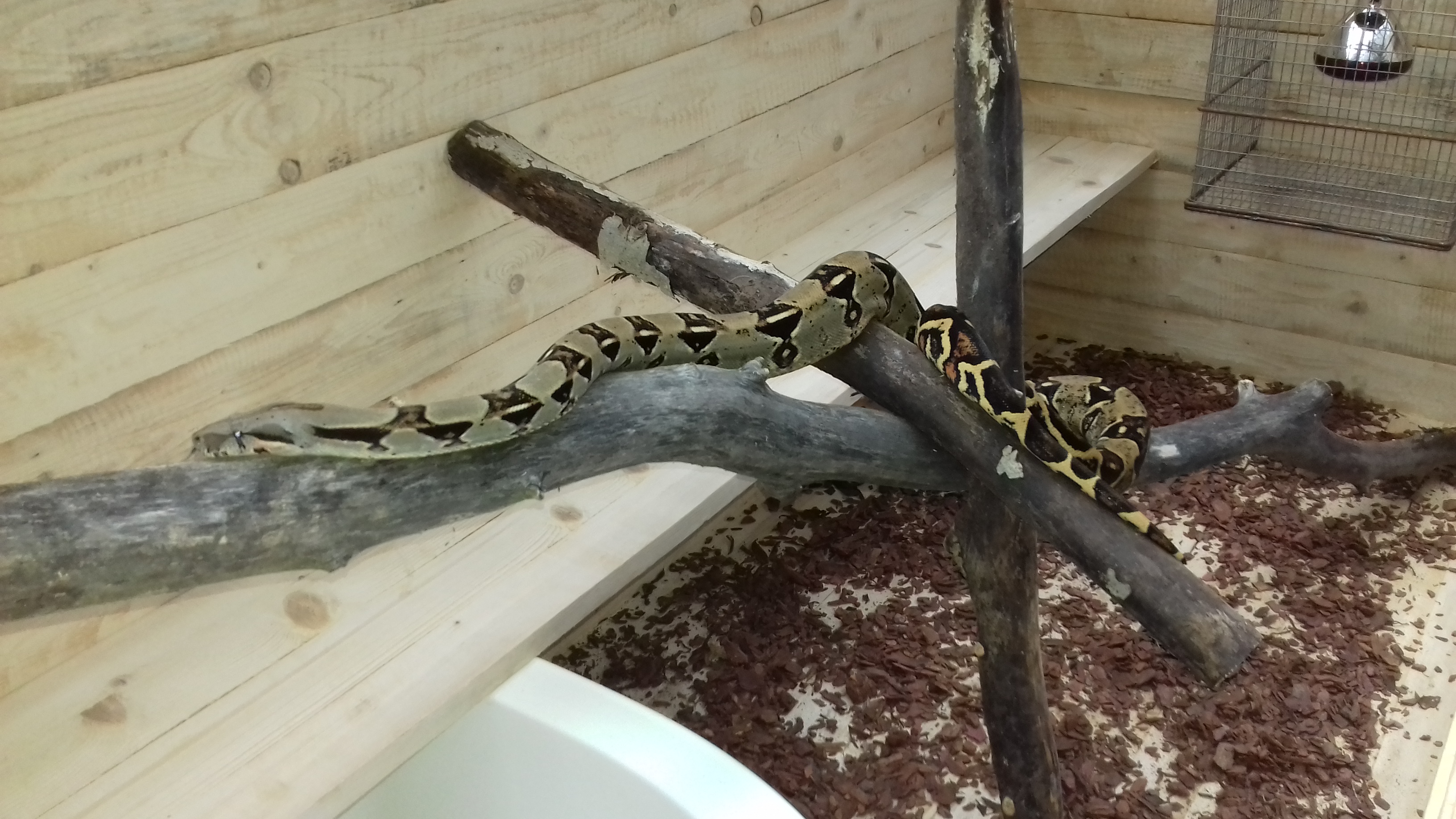 A boák szeretnek fára mászni, ezért gondoskodjunk néhány faág elhelyezéséről, örülni fognak ezeknek. Új helyének az alját vörös fenyő kéreggel borítottam be, boák esetében ne homokot használjunk, mert nem homokos területen őshonosak. Szóval nagyon szereti a helyét, minden kis zugot felfedezett már rajta. Egy darabig kényelmesen elfér benne.
Boas like climbing trees, so you can place some tree branches, they will happy with these. I covered the bottom of his new place with larch bark. In this case of boas don't use sand because they aren't native to sandy areas. So he really loves his place, he has already discovered every little corner of it. He fits comfortably in it for a while.