A fenyőrigók (Turdus pilaris - fieldfare) érkezésére nem igazán lehet felkészülni, mert az egyik pillanatban sehol semmi, a másikban meg egy nagy csapat veszi birtokba a fák tetejét. Szinte mindig csapatokban látni őket, magányossal még nem találkoztam. Sajnos a fényviszonyok nem a legjobbak, de egyértelműen felismerhető a faj a szürke fejről, pettyes mellkasról és a rigó alkatáról.
You can't really prepare for the arrival of the fieldfares (Turdus pilaris) because at one moment nothing is anywhere, and at another a large team is flying to the top of the trees. Seeing them always in teams, I haven't met a lonely individual yet. Unfortunately, the light conditions aren't the best, but the species is clearly recognizable from its gray head, spotted breast and thrush habitus.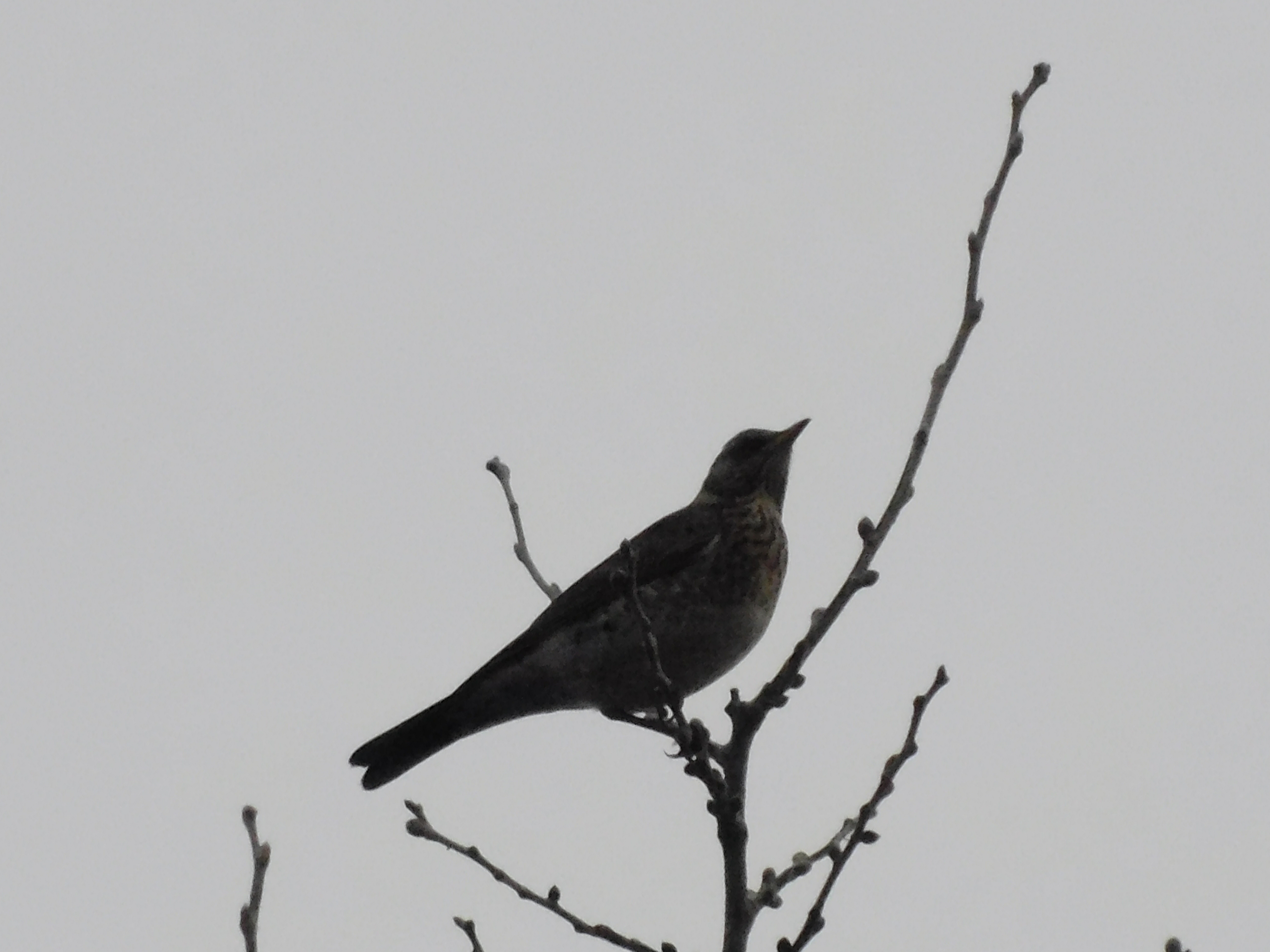 Érkezésük hatására a kisebb madarak elbújtak a bokrokban, de nagy örömükre a fenyőrigók nem maradtak sokáig, a csapat együtt szállt tovább. Az ivari dimorfizmus nem annyira jellemző rájuk, a két nem majdnem ugyanúgy néz ki. Hangja jellegzetes, melyről fel lehet ismerni.
As a result of the arrival of thrushes, the smaller birds hid in the bushes, but to their great joy the fieldfares didn't stay long, the team moved on together. The sexual dimorphism isn't so characteristic of them, the two sexes look almost the same. Their call is distinctive, you can easily recognize.