A bambuszban egy erdei pinty (Fringilla coelebs) fészket találtam. Művészi építmény! Kicsit furcsa, hogy a bambuszban költ, hiszen ez a faj erdőkben fészkel, de ezek szerint megfelel neki ez a környezet is. 
I found a common chaffinch's (Fringilla coelebs) nest in the bamboo. It is a masterpiece! It is strange that it lays eggs in the bamboo, because the common place is the wood, but this place is satisfactory for bird.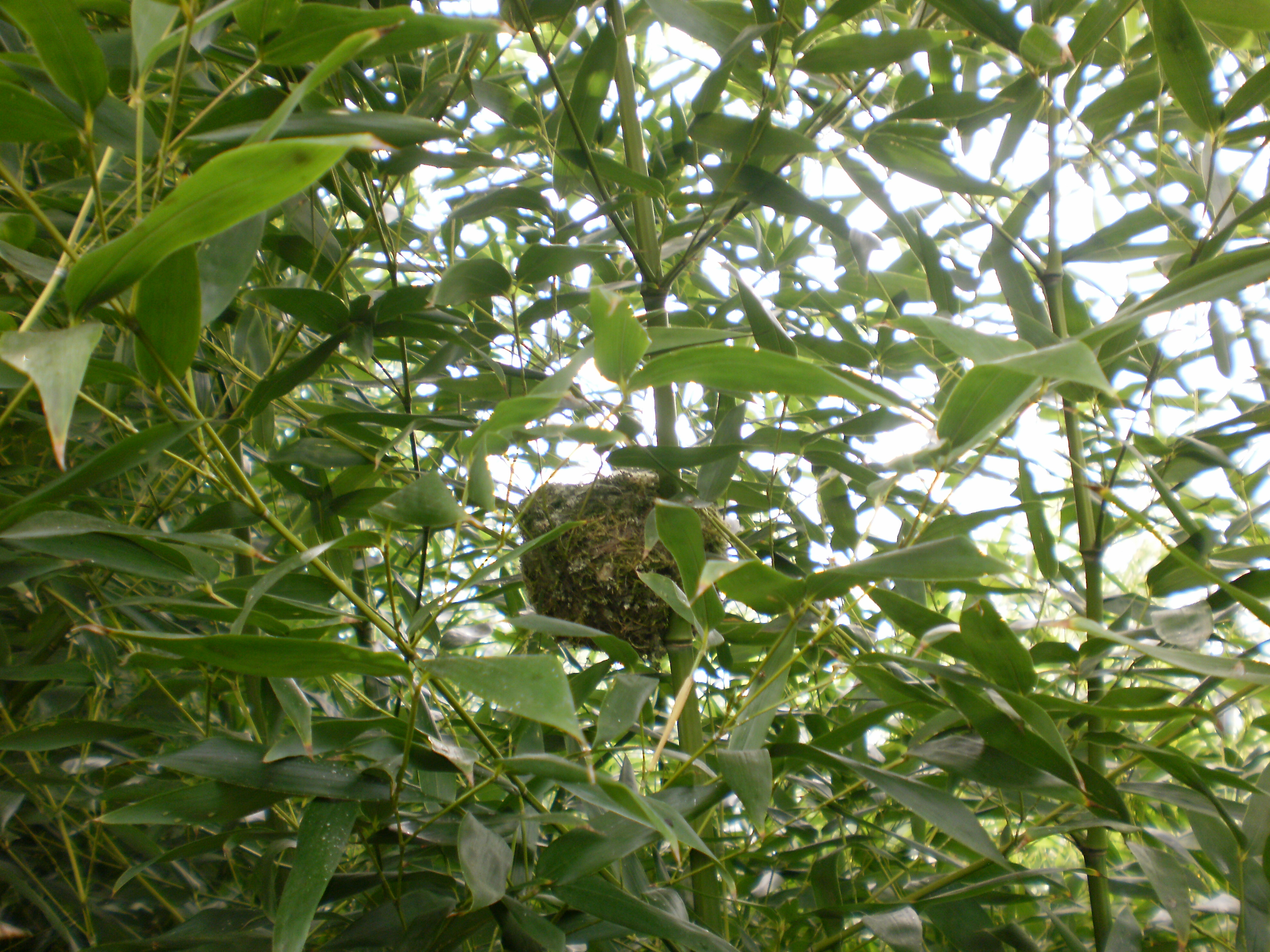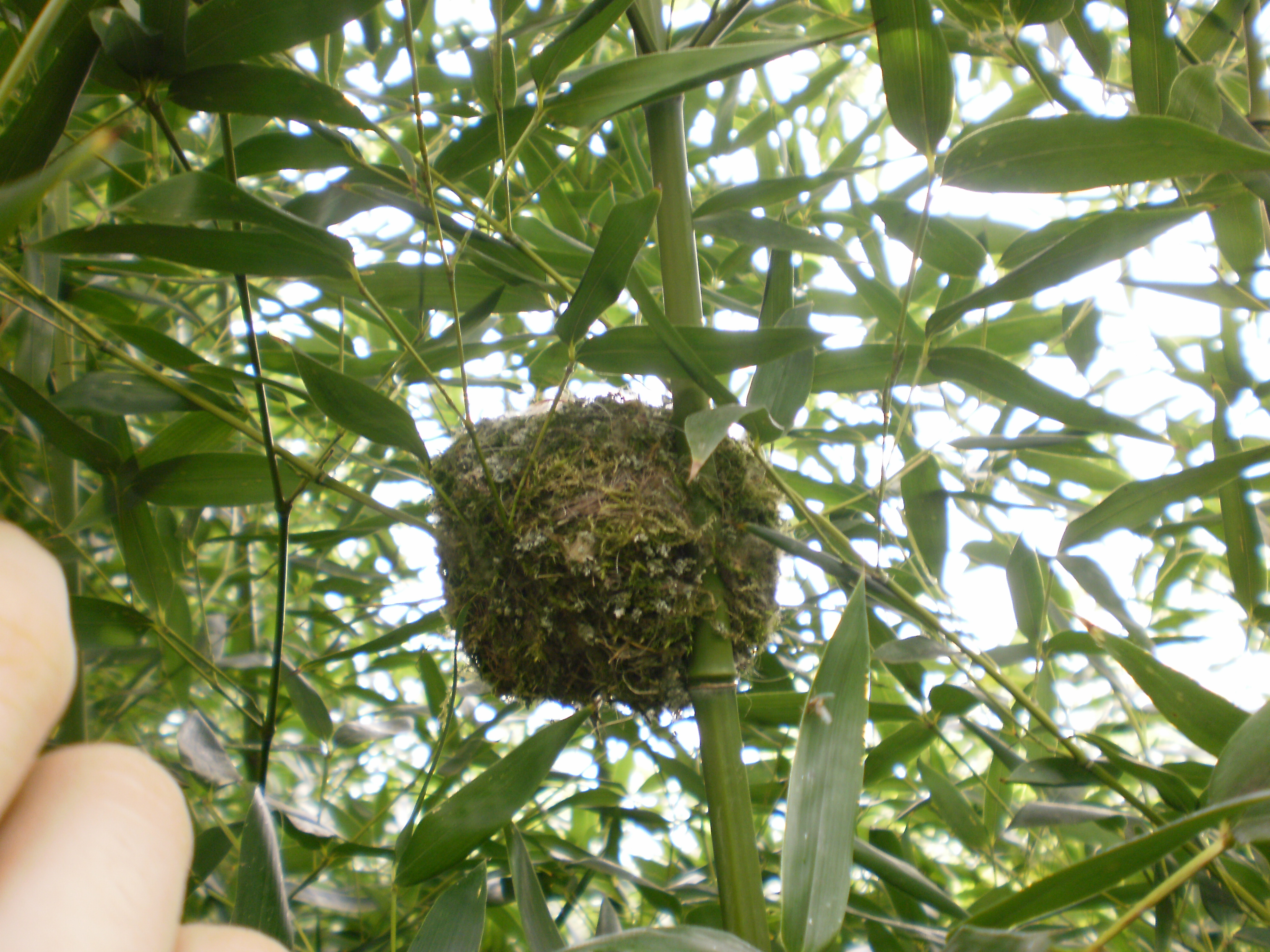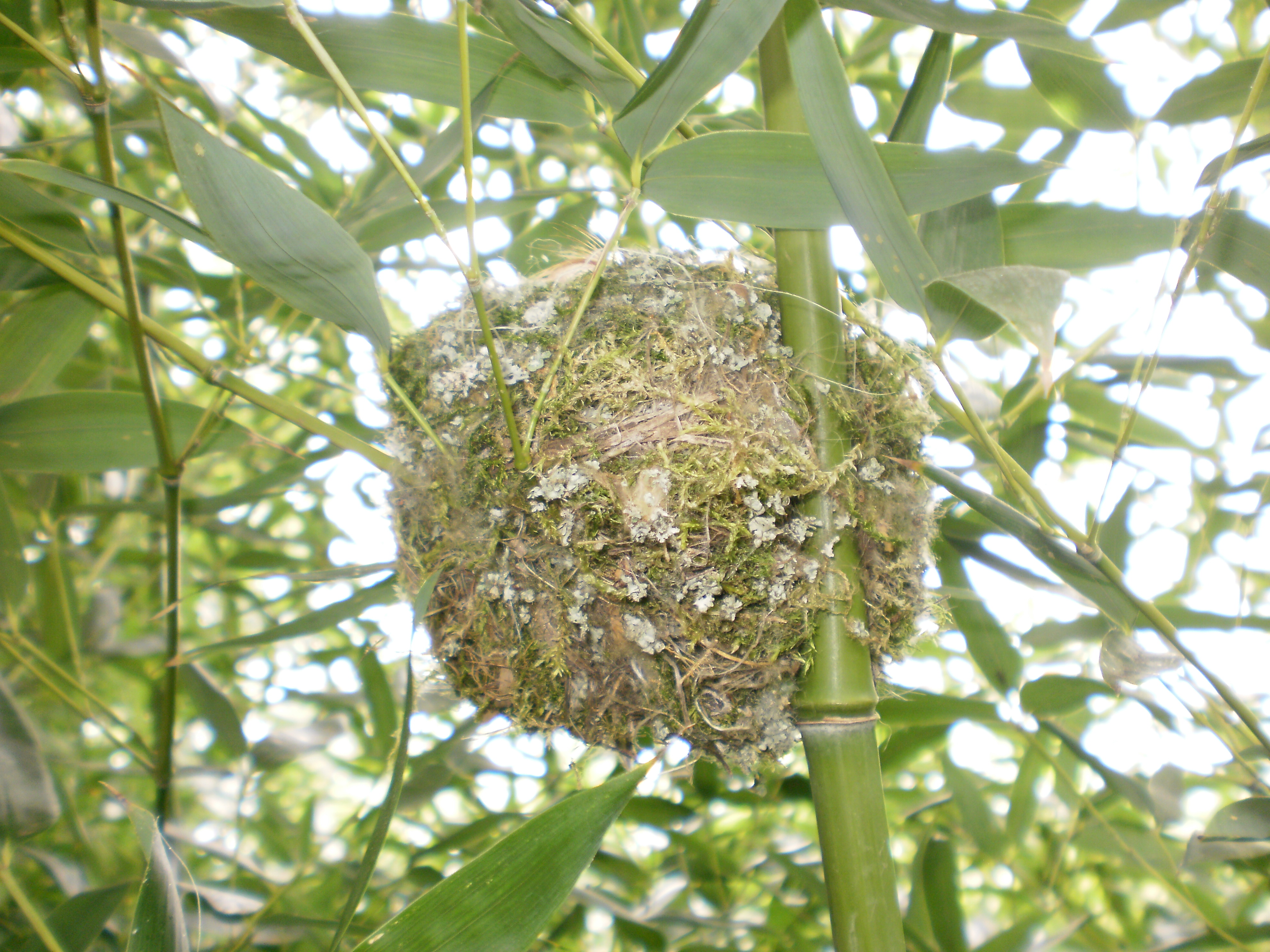 Nagyon stabil a fészek, úgy rá van építve a bambusz szárára, hogy az onnan leesni nem fog. Hát nem csodálatos?!
The nest is built on the bamboo's stem so firmly that the bird cannot fall from it. Isn't it beautiful?!