Nemrég jelent meg nálunk, de gyorsan terjedt, így most szinte mindenhol megtalálható a tanya területén. Ez a parlagi ligetszépe (Oenothera biennis). Eredeti hazája Észak-Amerika, de behurcolták Európába is, a világon szinte mindenfelé megtalálható. Kétnyári növény, ami azt jelenti, hogy az első évben tőlevélrózsát fejleszt, majd a második évben hozza virágait és termését. Érdekessége, hogy virágai éjjel nyílnak csak ki és szára sokszor olyan kemény mintha fából lenne.
It appeared in our farm not a long time ago, which spread quickly and now it is everywhere. Its name is common evening-primrose (Oenothera biennis). It comes from the North America then it was brought into Europe and you can find it all over the world. This is a biennial plant, which means it has got a tight rosette on the stem during the first year then it has got inflorescence and fruit the next year. It is very peculiar because its inflorescence blooms only at night and its stem is so heavy as if it was made of wood.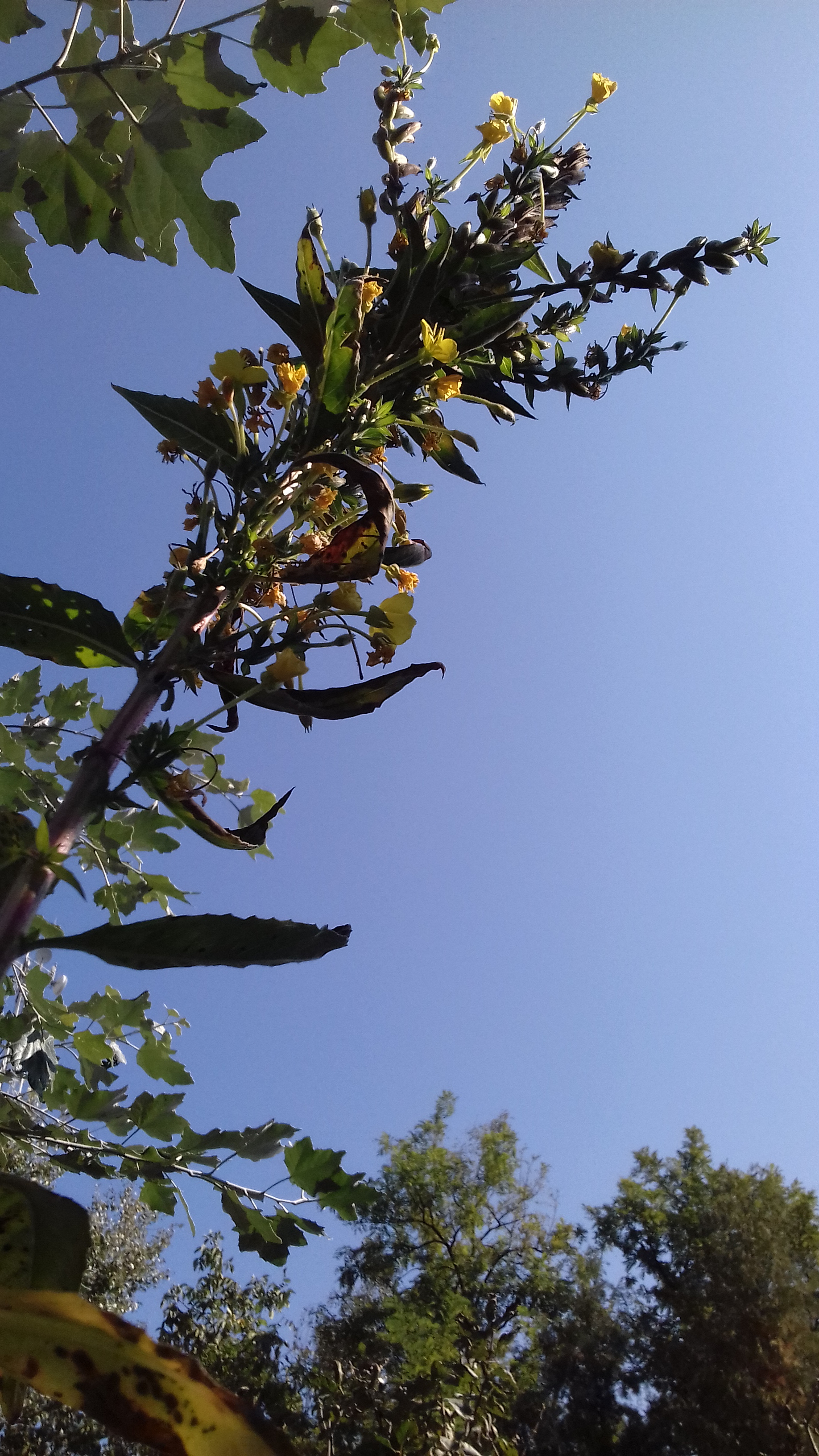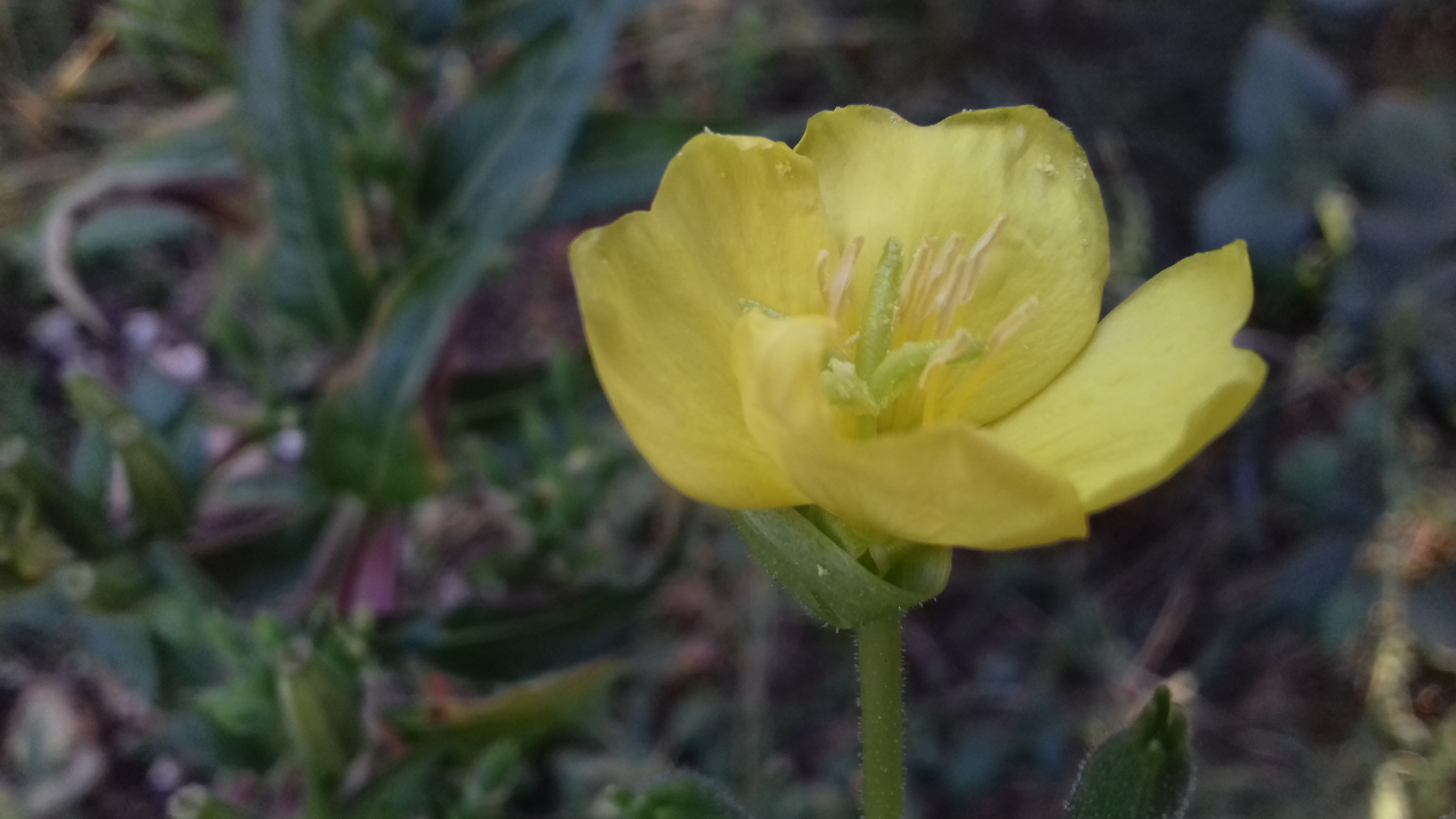 Sok termést hoz, amit egyszerűen imádnak a csízek (Spinus spinus) és tengelicek (Carduelis carduelis). Ősz vége felé hatalmas madársereg veszi birtokba ezeket a növényeket, mivel tűszerű csőrükkel könnyedén kinyitják a tokot és kiszedik az apró magokat. Gyógyhatásai is vannak, mégpedig, hogy diétázás nélkül is csökkenti a testsúlyt és mérsékli az ízületi gyulladást.
It has got a lot of fruit Eurasian siskins (Spinus spinus) and European goldfinch (Carduelis carduelis) like it. A swarm of birds can find this plant at the end of autumn and the birds can open the capsules with their sharp beaks, which are as sharp as needle and find the small seeds. It has good effects on health too: it makes you lose weight without being on a diet and cures arthritis.