A kukoricaföldek legellenállóbb gyomnövényeként tartják számon a fenyércirokot (Sorghum halepense - Johnson grass). Vigyázni kell vele, mert mérgező növény. Nálunk nincs kukorica, de ettől még ezt a fákkal körülvett helyet ideálisnak találta. Nem minden évben jelenik meg, valószínűleg a sok csapadéknak köszönhető a jelenléte idén.
Johnson grass (Sorghum halepense) is considered to be the most resistant weed on corn fields. Be careful with it because it is a poisonous plant. We don't have corn, but it found this place surrounded by trees ideal. This plant doesn't appear every year, probably it appears this year due to the rainy weather.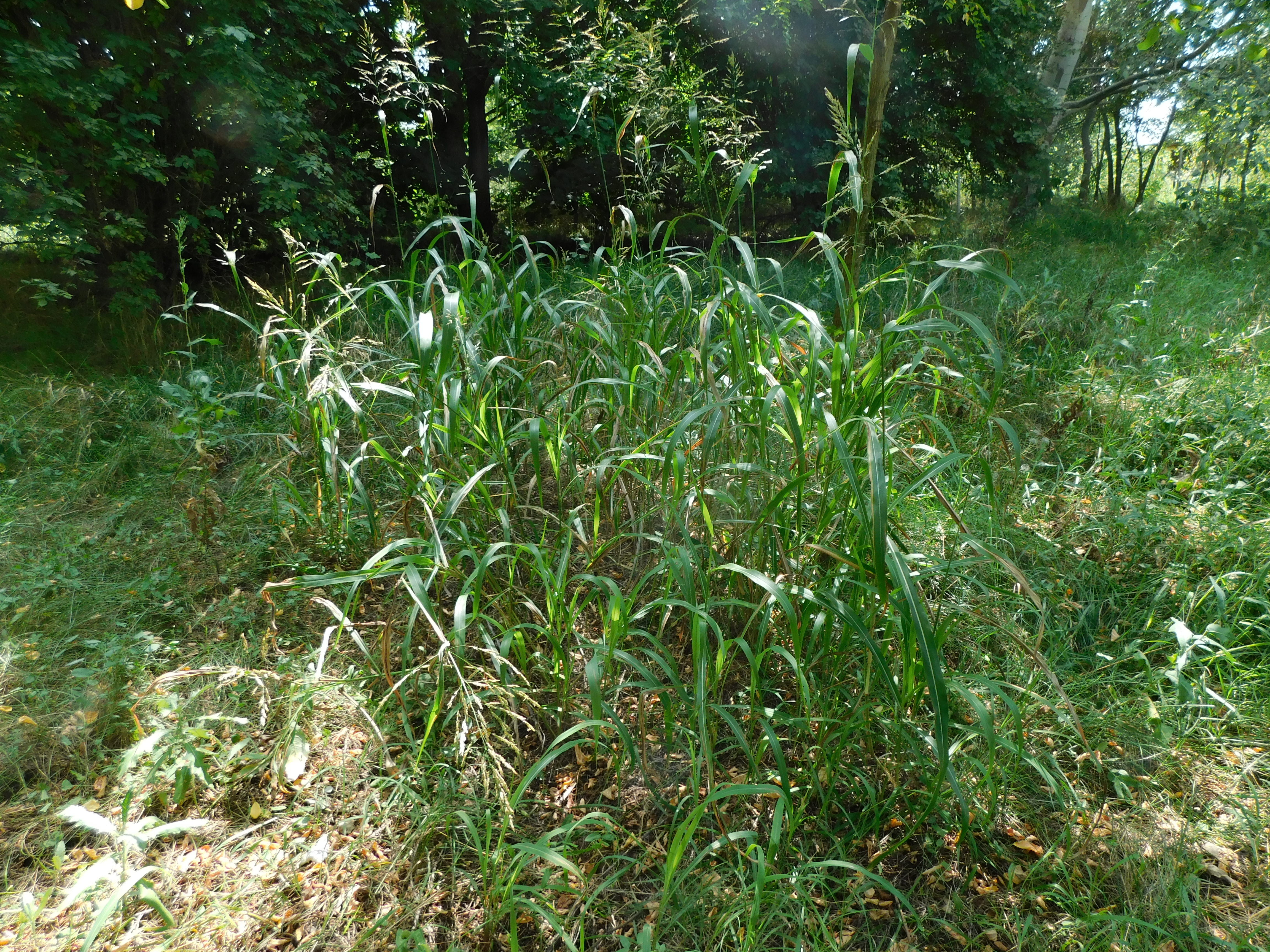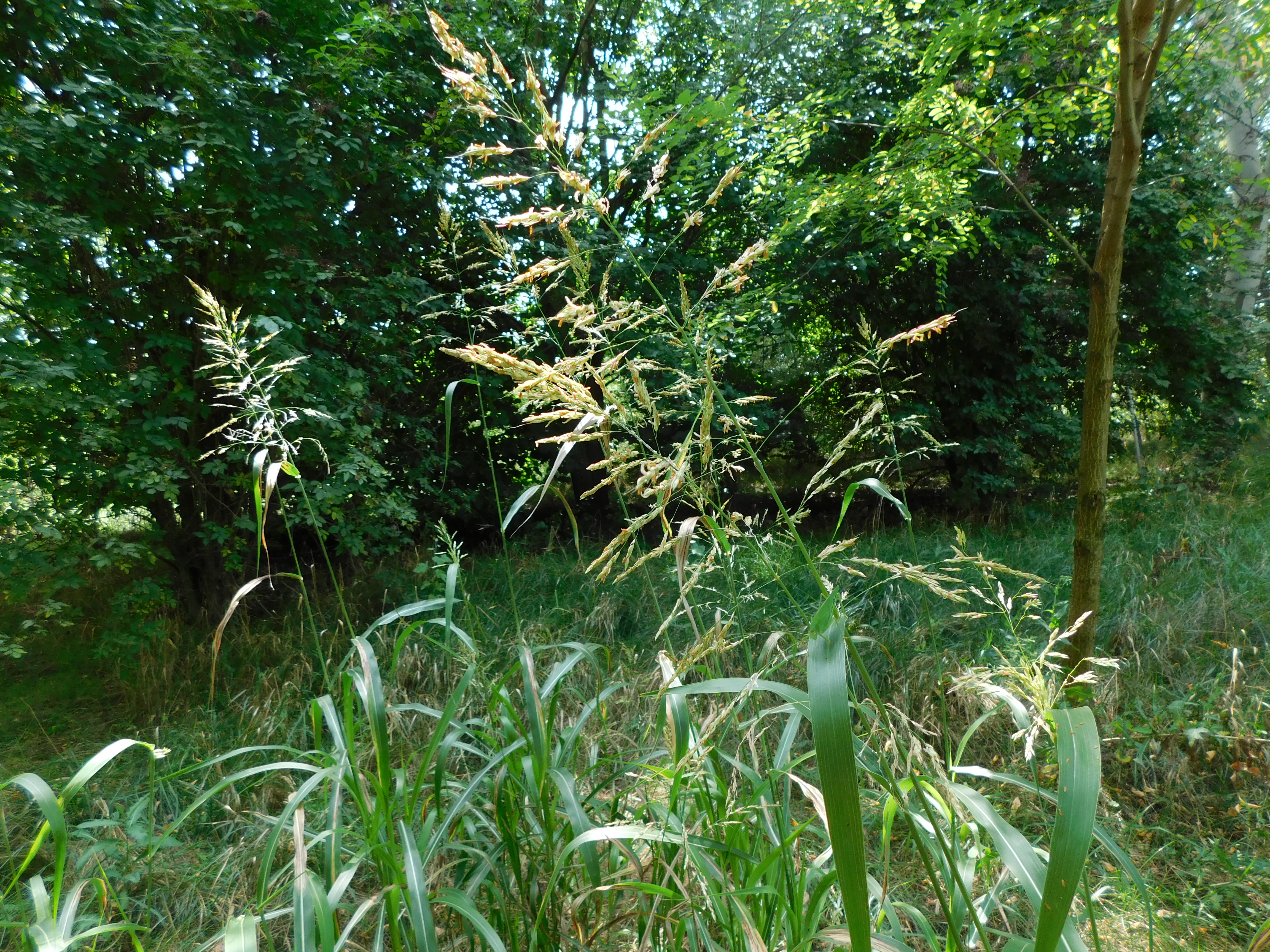 Az amerikai lepkekabóca (Metcalfa pruinosa - citrus flatid planthopper) viszont szívesen időzött a növény bugáján. Egyértelműen egyszikű, hiszen párhuzamos a levélerezete. A zöld repülőszöcske (Phaneroptera falcata - sickle-bearing bush-cricket) jó fotómodell volt a növény levelén.
On the other hand the citrus flatid planthopper (Metcalfa pruinosa) was happy to relax on the panicle of the plant. It is clearly a monocotyledon because venation of its leaves is of the striate type. The sickle-bearing bush-cricket (Phaneroptera falcata) was a good photo model on the plant's leaf.