Itt a bizonyíték arra, hogy az őzek (Capreolus capreolus - roe deer) még mindig a tanya körül legelésznek, sőt évről évre egyre többen vannak. Mikor vadászok vannak a környéken, az őzek általában a kerítésünkhöz közel bújnak el. Ezt azért is tudom, mert mikor a kerítés felé közelítek, akkor onnan ugranak ki ijedtükben.
Here is the evidence that roe deer (Capreolus capreolus) are still grazing around the farm and even there are more and more year after year. When there are hunters on the area, roe deer usually hide close to our fence. I know this because when I approach the fence, they jump out of there in fright.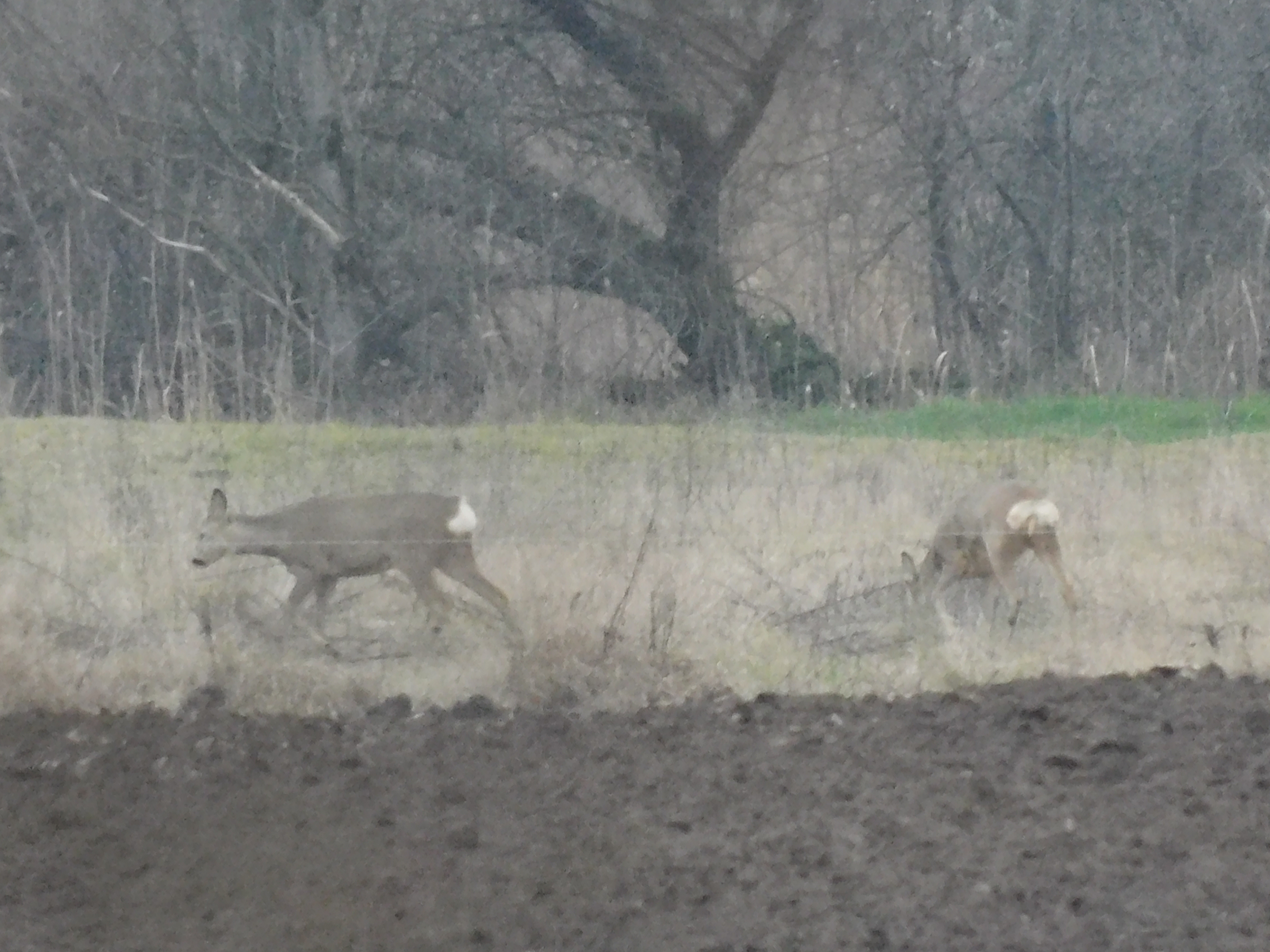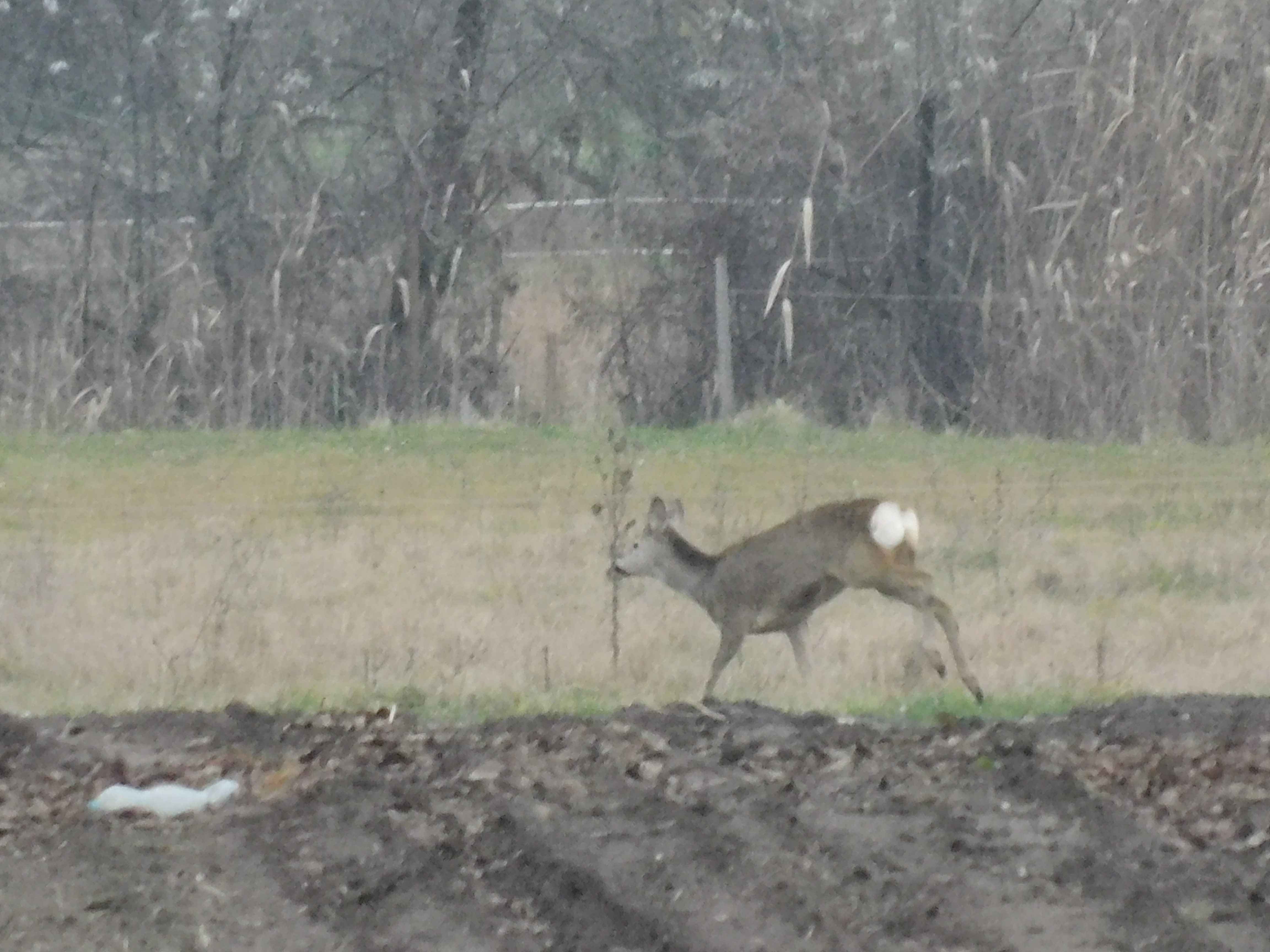 Gondolkodott már valaki azon, hogy az őzek combjának hátulsó részén levő "tükör", mely télen sokkal fehérebb, mire is szolgál? Főleg a ragadozók összezavarásában van szerepe, mikor együtt futnak, ez a "tükör" fel-le mozog mindegyik egyednél, ezzel megtévesztve a ragadozót, mely így nehezen tud egyet kiválasztani a többi közül.
Has anyone ever thought of white rump patch, which in winter is much whiter, what is it for? It mainly plays a role in confusing predators, when they run together, this patch moves up and down on each individual. Thereby deceiving the predator, which finds it difficult to choose one from the others.