Lett egy új lakótársam, egy madárpók (Nhandu chromatus - Brazilian red and white tarantula)... Ő már egy nagyobb méretű példány, de még nem elég nagy ahhoz, hogy megállapítsam a nemét. Viszont a levedlett bőrén látszódhat. Nem igényel különleges tartási körülményeket. Talajnak kókuszrostot használtam, melynek egy része nedves, ezzel is biztosítva a megfelelő páratartalmat, melyre szüksége van a póknak. Fontosnak tartom a búvóhely kialakítását, melyben el tud rejtőzni a kíváncsi szemek elől.
I had a new roommate, a Brazilian red and white tarantula (Nhandu chromatus)... It is a larger individual, but not yet big enough to determine its sex. However, you can see on its molted skin. It doesn't require special keeping conditions. I used coconut fibre as soil, one part of it is wet. Thereby ensuring appropriate humidity, which the tarantula needs. I consider it important to create a hiding place where it can hide from the eyes.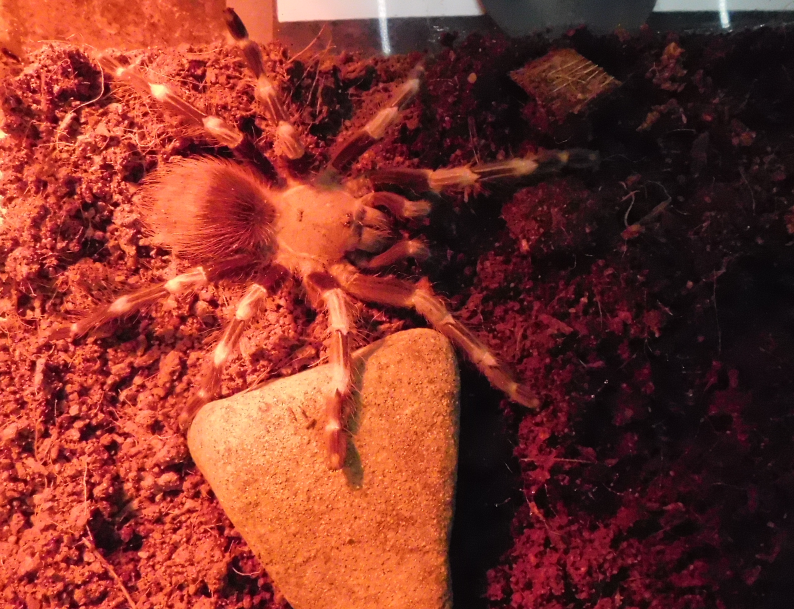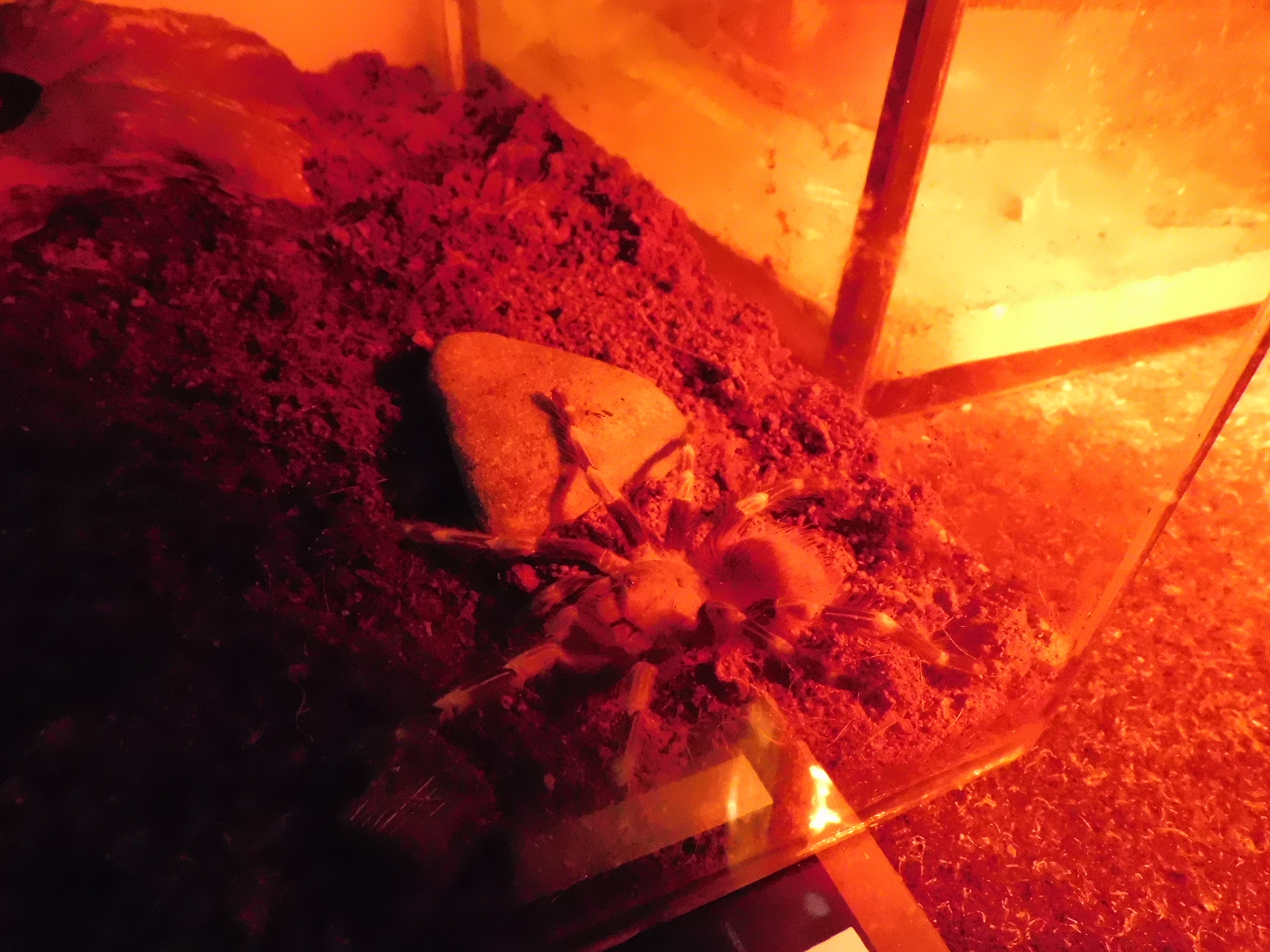 Ha elfogadta otthonaként a búvóhelyet, akkor azt hamar észrevehetjük, ugyanis pókhálót sző arra a területre. Főleg tücsköket (ha még nagyon fiatal), sáskákat, gyászbogár lárváját eszi meg, de elkap más pókokat is. Amit nem szeret, azt nem fogja megenni. Én adtam neki gyászbogár lárvát, de nem kellett neki, noha már jelezte, hogy éhes. Valószínűleg a méretével volt problémája. Amikor egy sáskát adtam neki, akkor egyből ráugrott és már ette is. Nem félek tőle szerencsére, bár a kezemben még nem volt, mert a búvóhelyén eszi a sáskát és nem szeretném zavarni. A legfontosabb, hogy bánjunk vele tisztelettel.
If it accepted the hiding place as its home, we will soon notice it because it will weaves spider webs on that place. It mainly eats crickets (if it is still very young), grasshoppers, larvae of darkling beetles, but also catches other spiders. What it doesn't like, it won't eat. I gave it a darkling beetle larva, but it didn't need it, although it had already indicated it was hungry. It probably had a problem with the size of larva. When I gave it a grasshopper, the tarantula immediately jumped on it and started eating. I'm not afraid of it, although it wasn't in my hands yet because it eats the grasshopper in its hiding place and I don't want to disturb it. The most important thing is to treat it with respect.