Carlos Durigan interview - Their mission: Amazon
Where goals are set in the light of hope, where they trust in their ability to be fulfilled, in humanity, where they carefully monitor that the change to be timeless, and its beauty to be immovable in time. While the Amazon is their heart, everyone and everything too, because they know that everything affects everything. They respond to change with change and hope that one day all living beings will look at humans with interest, not fear. At WCS Brasil, they certainly do this every single day. Interview with Carlos Durigan, the director of WCS Brasil.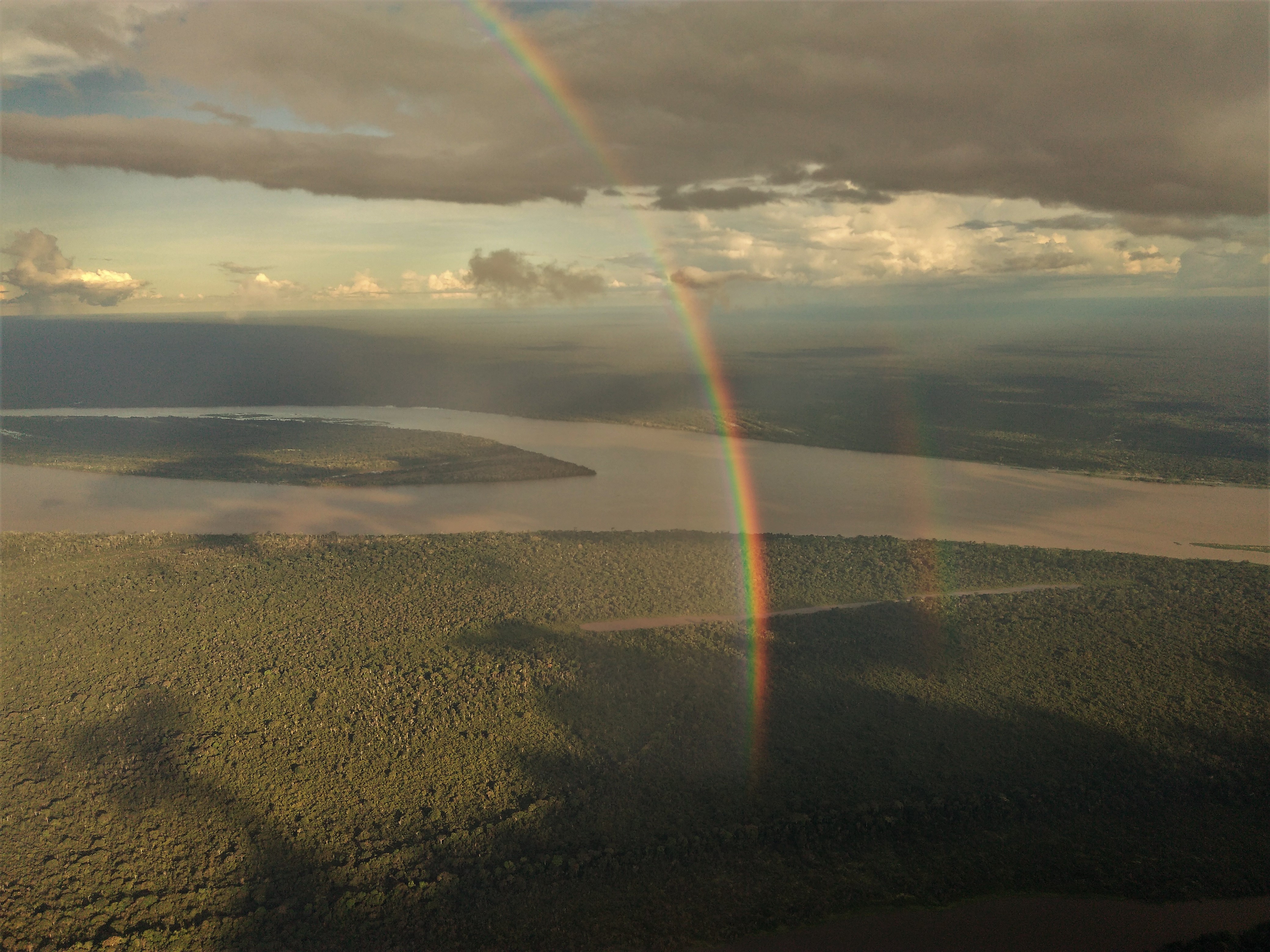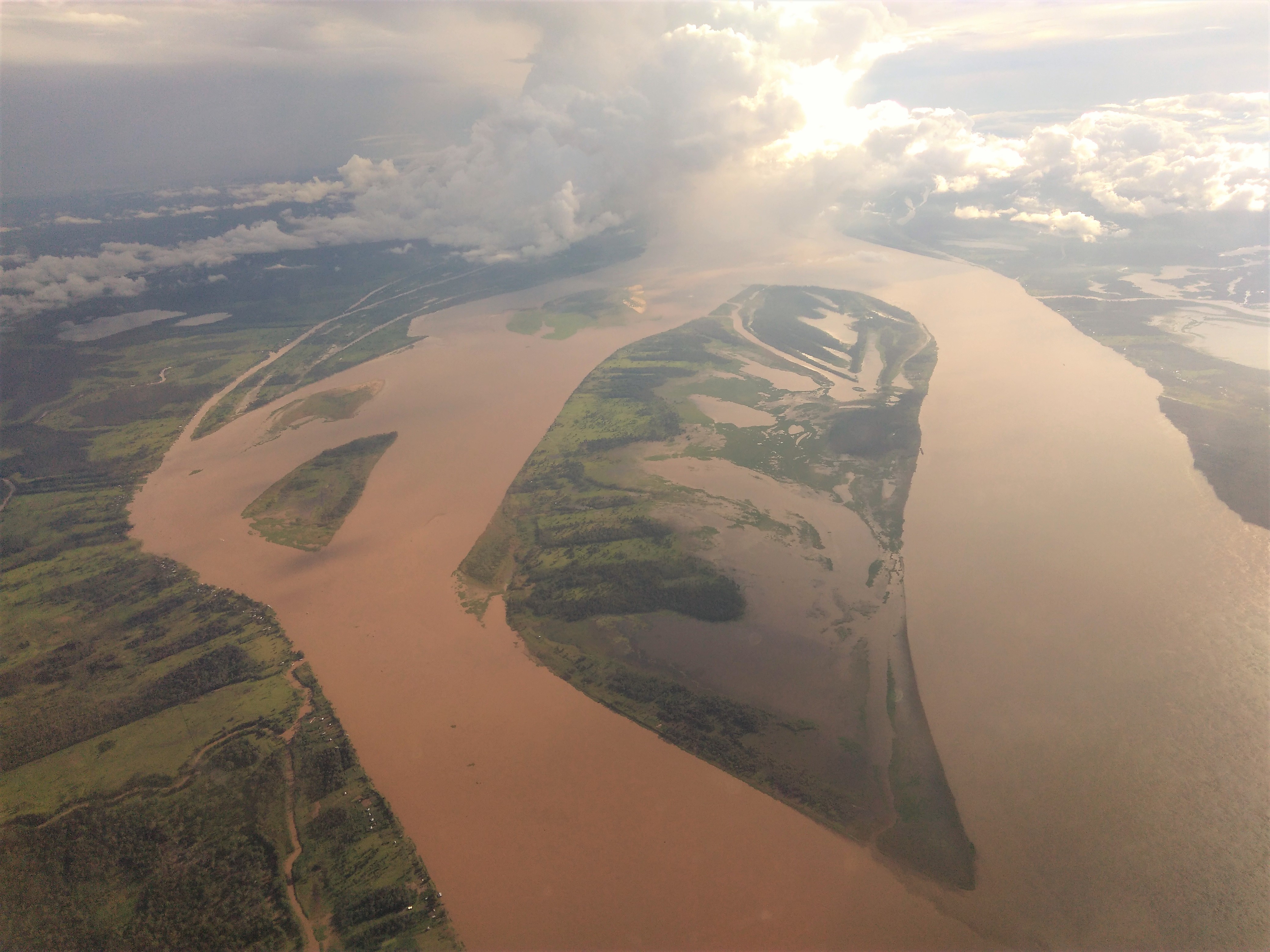 Lili Lajtár (LL): What are the main objectives of WCS Brasil?
Carlos Durigan (CD): WCS Brasil in part of a huge global network of Wildlife Conservation Society and our objectives includes actions to secure a scenario of long-term conservation for the largest and most intact forest, grasslands and freshwater ecosystems in the world, which harbor more than 12% of the world´s biodiversity. Actually In Brazil, we focus our actions in Amazon region, especially Amazonas State in where we are working in protected areas and indigenous territories in progress of consolidation through their recognition and strengthening of their management and governance; actions aimed at the sustainable management of territory and species (e.g. aquatic turtles, migratory fish, jaguar among many others); construction of positive scenarios aimed at reducing the impacts and misuse of natural resources, raising awareness in Brazilian society for the conservation of natural landscapes and biodiversity and respecting humans rights and cultural diversity of indigenous people and local communities.
LL: What is the biggest threat to the Amazon rainforest and the Pantanal?
CD: The main threats to our various regional biomes, including the Amazon and the Pantanal, are related to our way of living and producing, which generates great pressure on these natural landscapes, their biodiversity, and also their cultural diversity. The current scenario of increasing deforestation and degradation, pressure on species due to overexploitation are consequences of the lack of adequate management of these regions and their natural resources.
LL: Are you experiencing the climate change in the wild? If so, what are its effects?
CD: Unfortunately yes. We are already living in a climate emergency scenario, and living and working in the Amazon for almost 30 years I feel and see the strong influences of climate change on the region, its biodiversity, and its people. As predicted by many scientists in this scenario of changes, we have been experiencing great imbalances and we feel them mainly in the rainfall regime. The Amazon is a large hydrographic basin and also has large extensions of tropical forests whose dynamics depend directly on the maintenance of the water cycle. We have experienced strong changes in recent years where we basically have periods of very intense rainfall and large volume, reaching peaks higher than usual, this also happening in periods of drought, with extremes that negatively influence both the dynamics of rivers and aquatic environments, as the different types of forests that exist and end up suffering greatly from these changes. We have been experiencing longer and longer periods of river flooding, affecting people's lives with periods of flooding in several densely populated regions, and also extremely dry periods that end up contributing to the increase of forest fires and great mortality of animals and plants.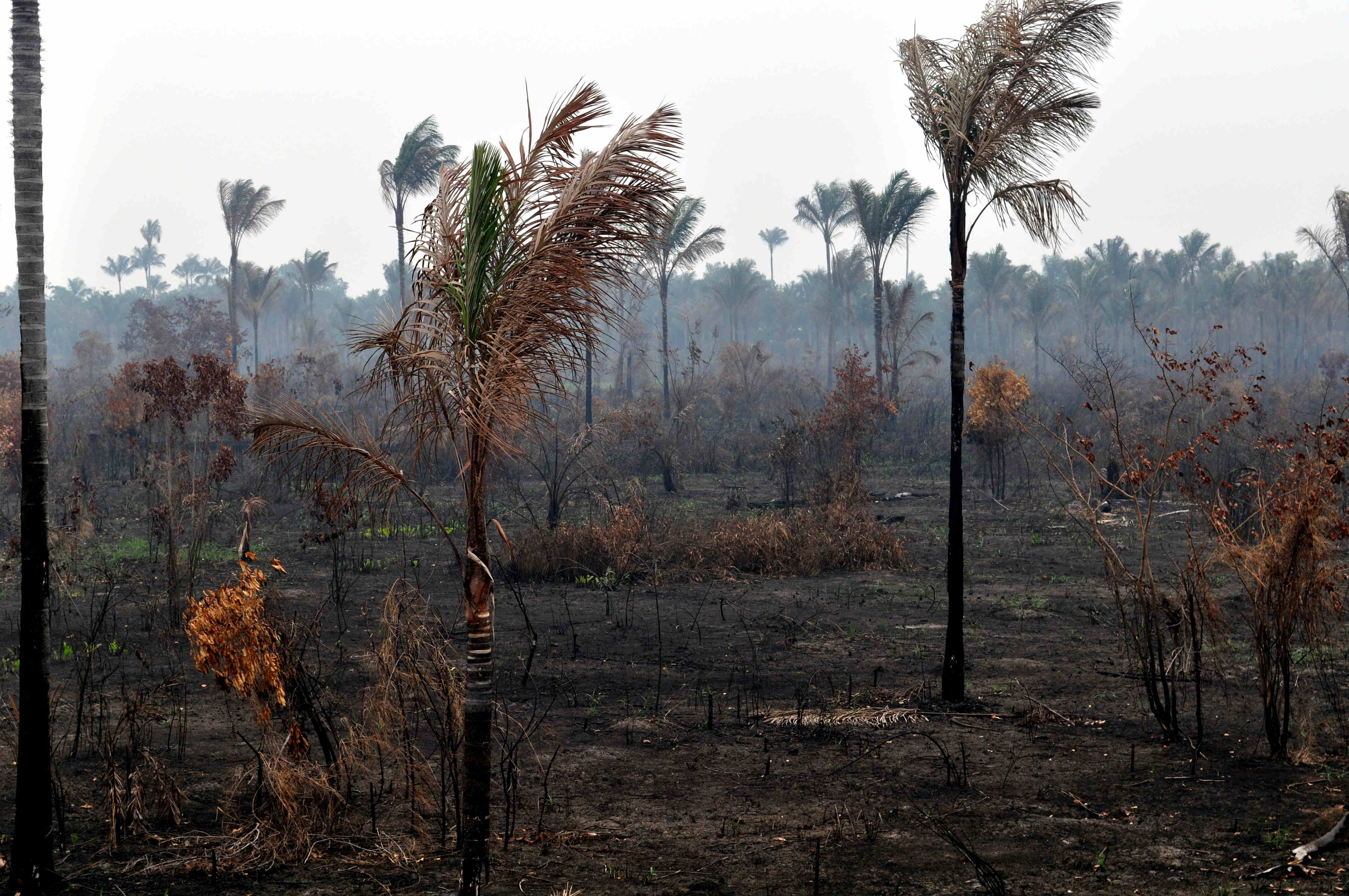 LL: What do you think humanity should change in order to protect nature?
CD: We live in a critical moment. Our way of living and producing has on the one hand brought great advances to humanity but on the other hand has distanced us from nature and our actions profoundly transform the natural world that we are part of and depend on so much. Humanity evolved within a context of healthy and abundant nature. However, this self-centered and greedy way of life of ours turns us into a destructive element for the planet and other life forms. We need more than ever to assimilate the warnings that have been issued for decades and actually change the way we live and produce, reduce our destructive footprint, and act together to conserve what we still have and restore what we have destroyed in the dynamic of seeking natural solutions to our needs and actually strive for a healthy world and nature.
LL: How do you see what changes will happen to the Amazon rainforest if people do not put enough emphasis on it?
CD: The Amazon is one of the most biodiverse regions on the planet and home to hundreds of indigenous and non-indigenous human cultures highly dependent on its elements as they are. In recent decades, its transformation has already affected the survival of many species, many people and cultures, as well as the ecosystem services it provides for other regions of the planet, such as rainfall in various parts of South America that depend on the intact forest for their cycles. In addition, large and continuous areas of forests play an important role as a reservoir for carbon and other greenhouse gases. Today we have already lost more than 20% of this large areas of forest and we have systemic contamination of many of its rivers by mercury used in illegal gold mining, and this degradation scenario is growing. Studies already show that this degradation can generate irreversible and systemic cycles of biodiversity loss, impoverishment and savannization of forests, increased emissions and loss of the forest's ability to help us clear the atmosphere of harmful gases and generate moisture and rain, and finally the growth of violence and threat to the existence of Amazonian peoples.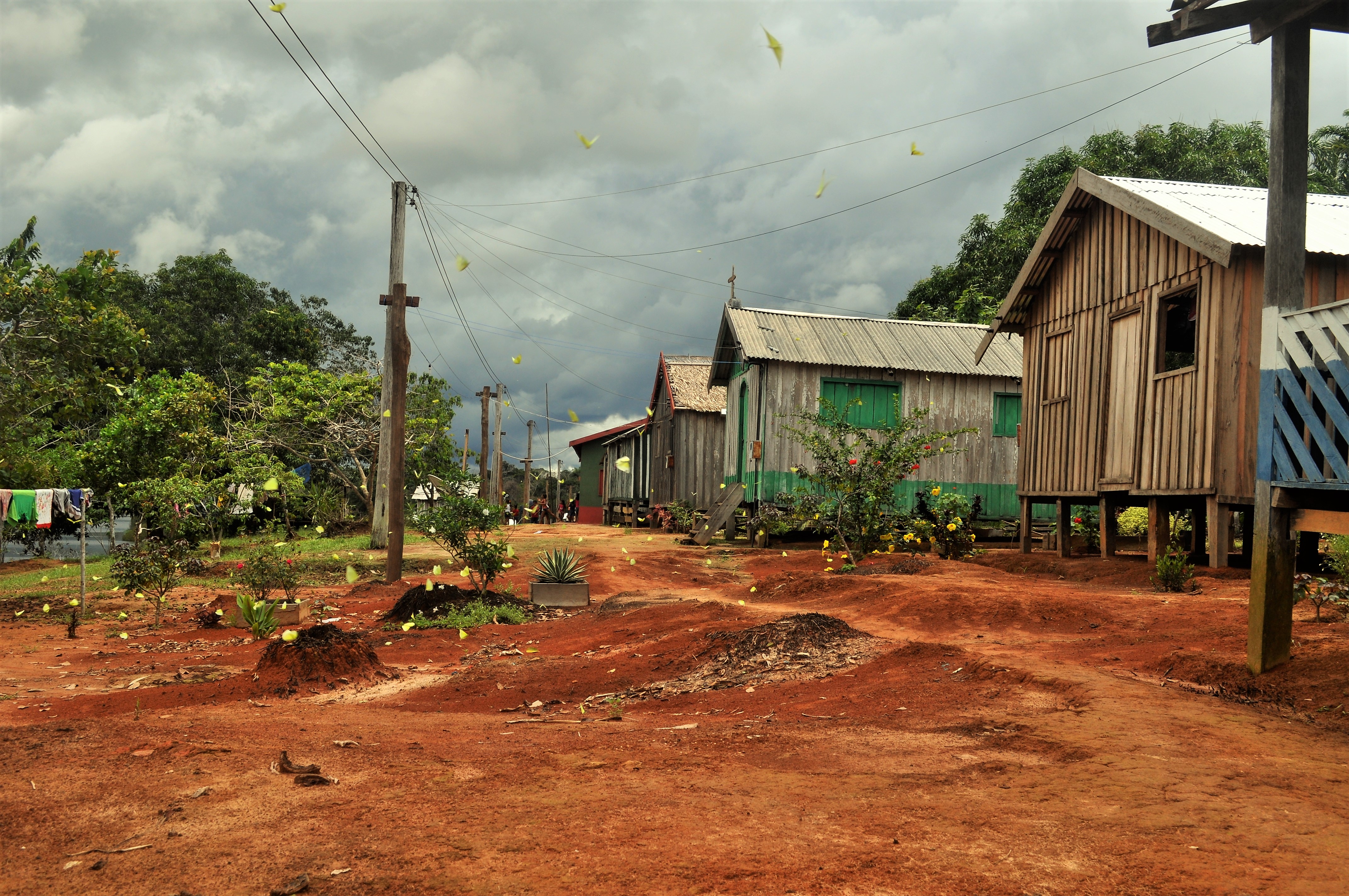 LL: What invasive species are typical in Brazil, which have a serious impact on biodiversity?
CD: Invasive species in Brazil are also a big problem and almost 400 species are already recognized in the country today. An emblematic case was the introduction of bees of the genus Apis, which throughout history populated all biomes in the country and expanded to the entire American continent. We also have prominent examples such as the introduction of the wild boar (Sus acrofa) in the south of the country and its distribution now reaches several biomes, causing many problems for agriculture and competing with wild animals for resources; the case of the giant African snail (Achatina fulica), introduced in the country for breeding for food and that accidentally expanded to almost the entire country and is now a problem especially in urban and peri-urban areas, and also the case of the golden mussel (Limnoperna fortunei), a mollusk found in Asia and accidentally introduced in America and that generates major problems in marine environments where it occurs.
LL: Which living creatures need special attention in order to prevent their extinction and how can we help preserve them?
CD: Difficult question to answer due the huge number of species under threat today. Last year IPBES released a dossier that estimates that at least 1 million species of animals and plants are threatened worldwide. In the Amazon there are hundreds that are at some degree of greater risk. Species such as the jaguar (Panthera onca), the Amazon manatee (Trichechus inunguis), the harpya (Harpya harpyja), the giant Amazon turtle (Podocnemis expansa), the pied tamarin (Saguinus bicolor), the pink dolphin (Inia geoffrensis), are all threatened by habitat destruction and hunting. We must understand that these species being threatened means that their home ranges and all the others that live with them also end up suffering in some way. To combat this scenario, it is necessary to support the ongoing conservation actions developed by hundreds of organizations and engage in actions aimed at reversing the degradation scenario that we are currently experiencing around the world.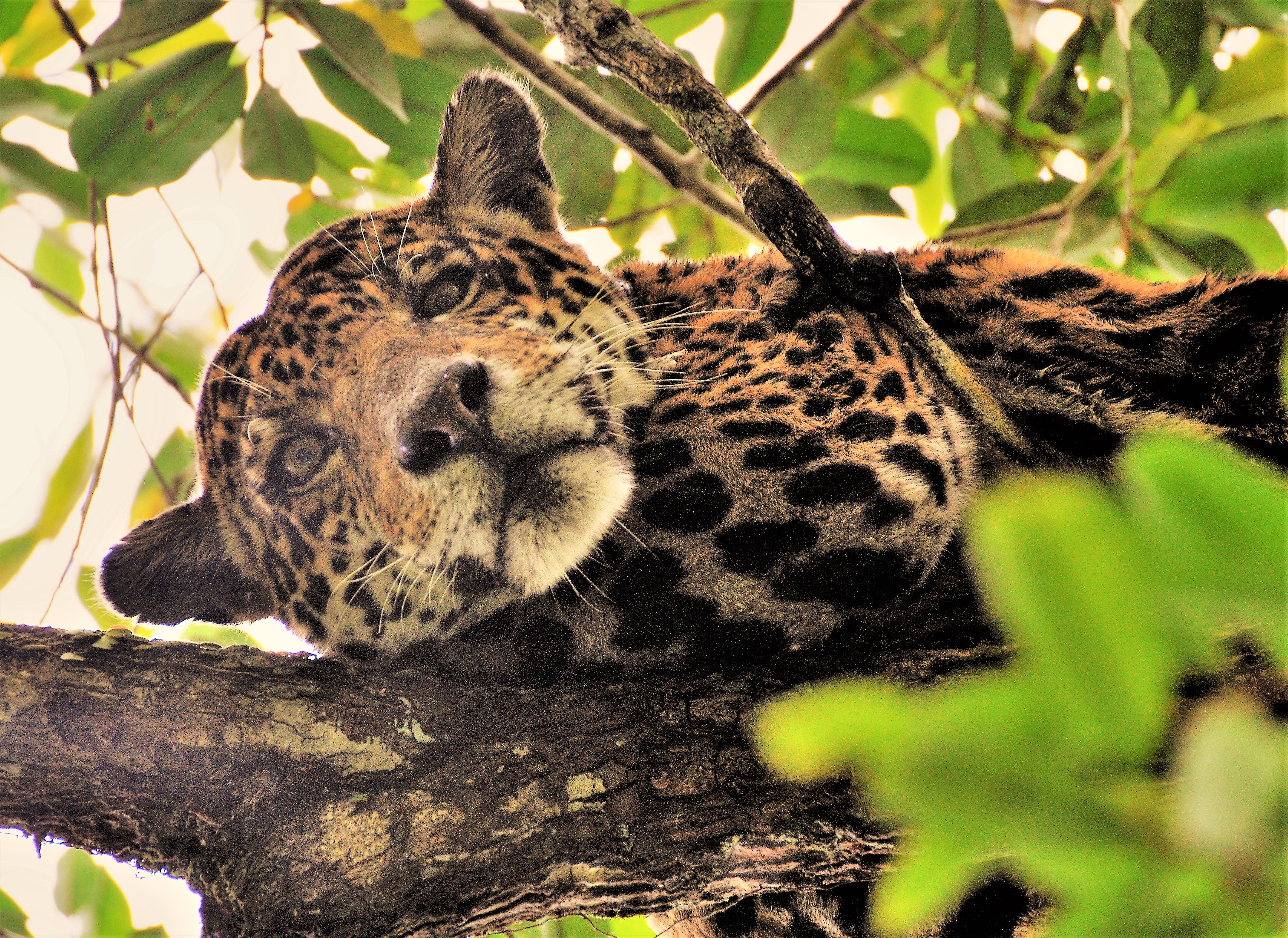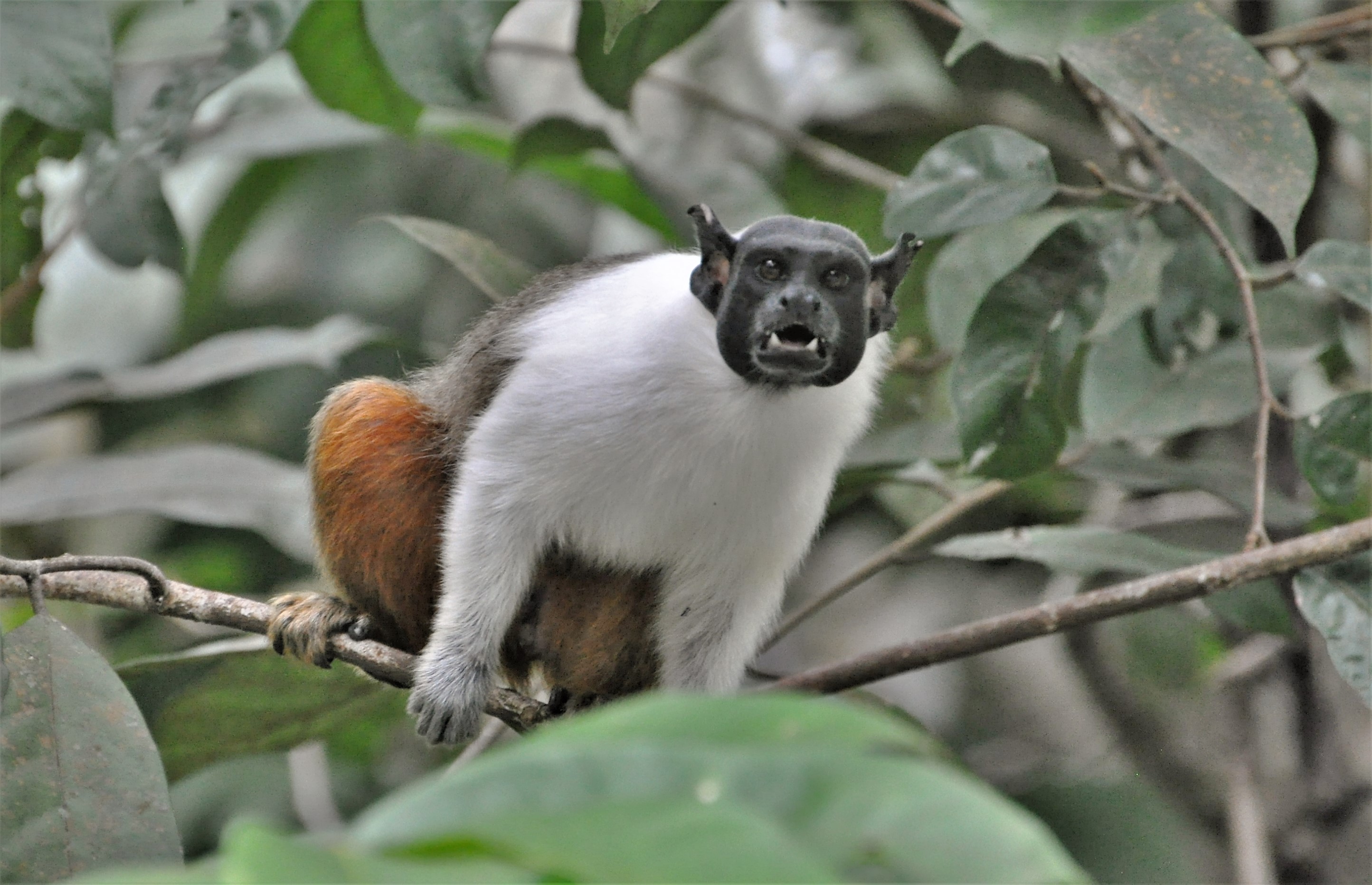 LL: What threatens aquatic life the most and what can be done about it?
CD: Rivers, aquatic landscapes, and wetlands are extremely important environments in the Amazon; we estimate that more than 20% of the entire region is made up of these ecosystems, which are interconnected and connected with the various types of forests and ecosystems that occur throughout the region. These characteristics further increase the complexity of life forms and their interrelationships. Currently, large infrastructure works such as hydroelectric dams, extensive areas under use for mining activities, as well as deforestation, extensive agriculture with the use of pesticides, the lack of sewage sanitation in Amazonian cities, and global climate change are generating profound impacts on these ecosystems and all associated aquatic biodiversity. In many cases, as is the case with mercury contamination, these impacts also affect all life forms, including humans, who are also affected by consuming contaminated fish.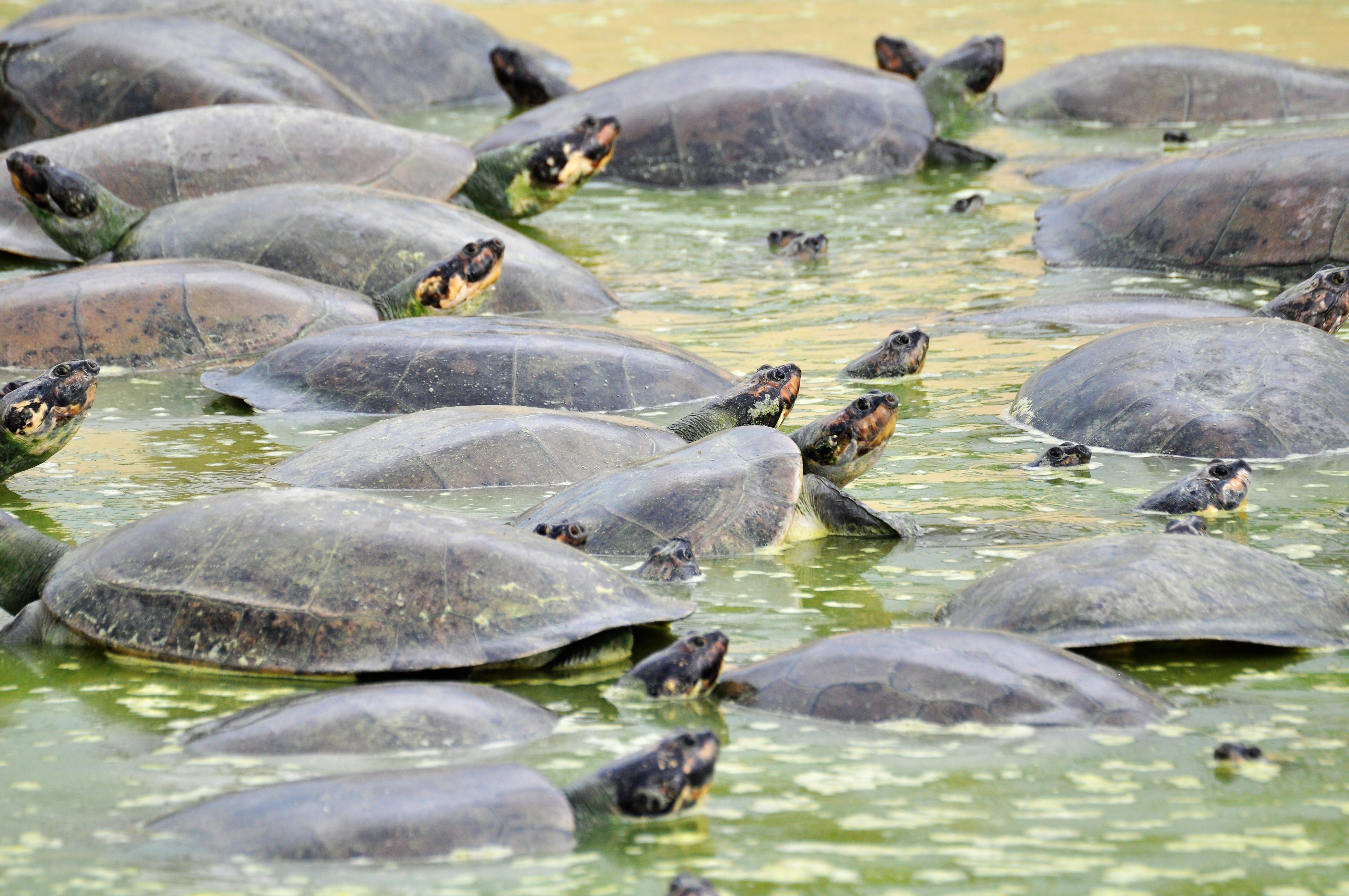 LL: What are the difficulties of creating nature conservation areas?
CD: The creation of protected areas in Brazil, as in many countries, is a prerogative of public management and governments. In Brazil, since 2000 there has been a law that established the National System of Conservation Units, and through it, actions are coordinated by federal, state, and even municipal governments to define and establish protected areas in the country. For many years we have had relative success in the country with the creation of PAs agenda, which has also counted on international support for its success, but unfortunately there is still a lot of resistance from sectors of society and politicians, which ends up generating conflicts and hindering important processes. Even so, I understand that although we don't have an ideal scenario, we have managed in a positive way to advance in some way in the last decades and in many cases with strong support from society not only in Brazil but around the world too.
LL: How can we draw attention to the importance of the Amazon rainforest even more effectively, for that people who live in other parts of the world can also do something in connection with it?
CD: We have never advanced as much in communication as we have today, and we are living through this evolution that allows us to connect almost all the people who live on the planet. I see that this has even made possible a strong mobilization not only for the Amazon, but for several regions under threat globally. Networks and organizations that work for the Amazon, its biodiversity, and its people, have already achieved strong global mobilization and thus leveraged important support for the socio-environmental agenda in the region. WCS is part of a huge network of organizations acting in these movements. Then I believe we can evolve much more considering fronts of mobilization around positive agendas and initiatives for a better common future to us all.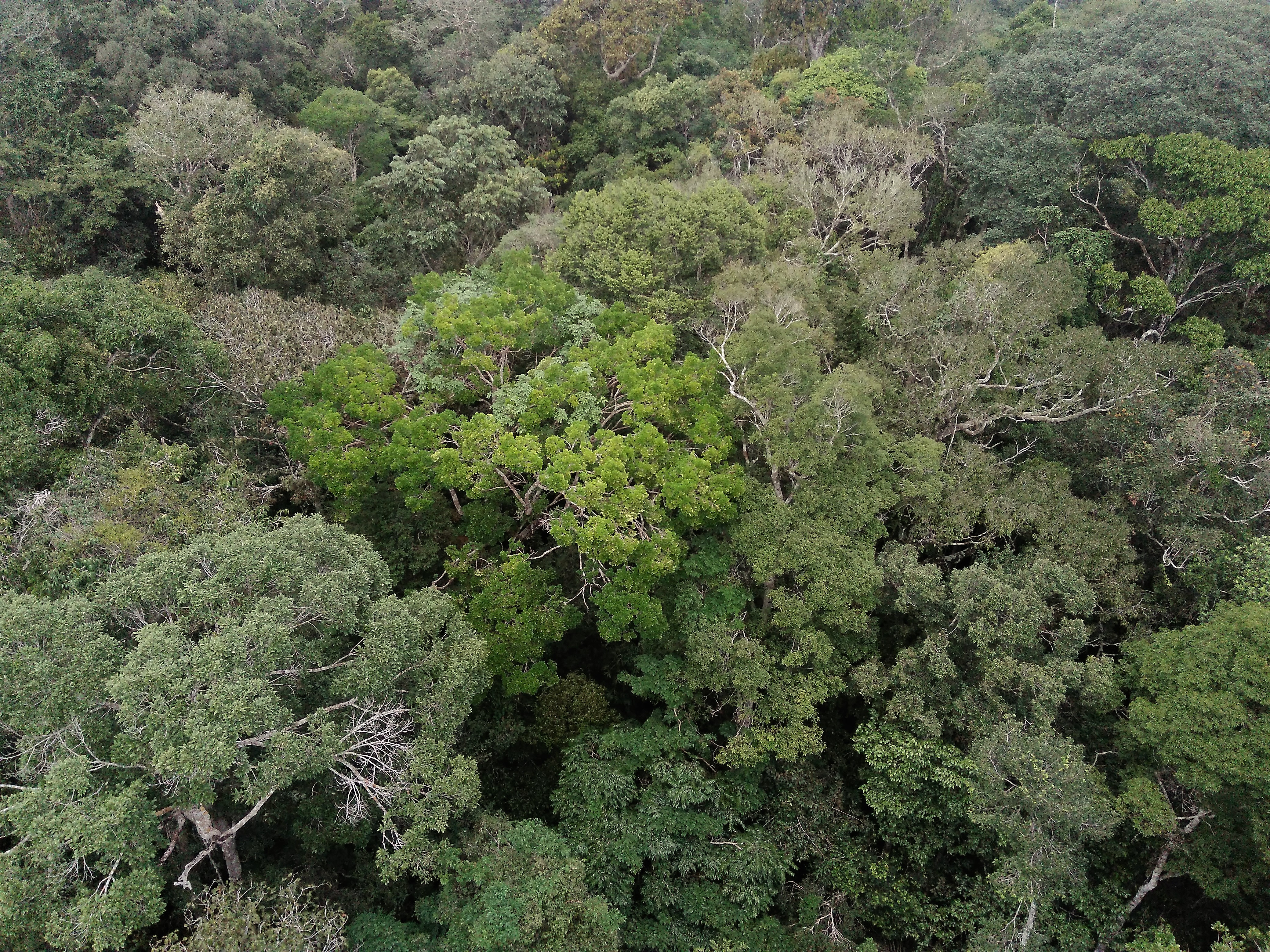 LL: How do you think people can be motivated to love and protect nature?
CD: We need to rebuild our bridges and connections with nature and this involves reflection and behavior change. Our existence depends on a healthy planet and its nature, and we definitely have to go back to experiencing nature in its fullness. This reconnection of those who got lost on the path of evolution is more than ever necessary, we only can love what we really know and give importance to our own existence.
LL: How do you imagine the future of WCS Brasil?
CD: Although we live in a challenging scenario, I am always optimistic and confident that what we do can contribute to building a more positive future for the planet, its nature, and ourselves. We are an integral part of the global biodiversity, and I remain confident working to convince and engage people that we can indeed build a better and healthier future for all. So our perspectives is to continue to work hard and with passion for our world, our nature and our global society and do our best to contribute with our actions to face all challenges.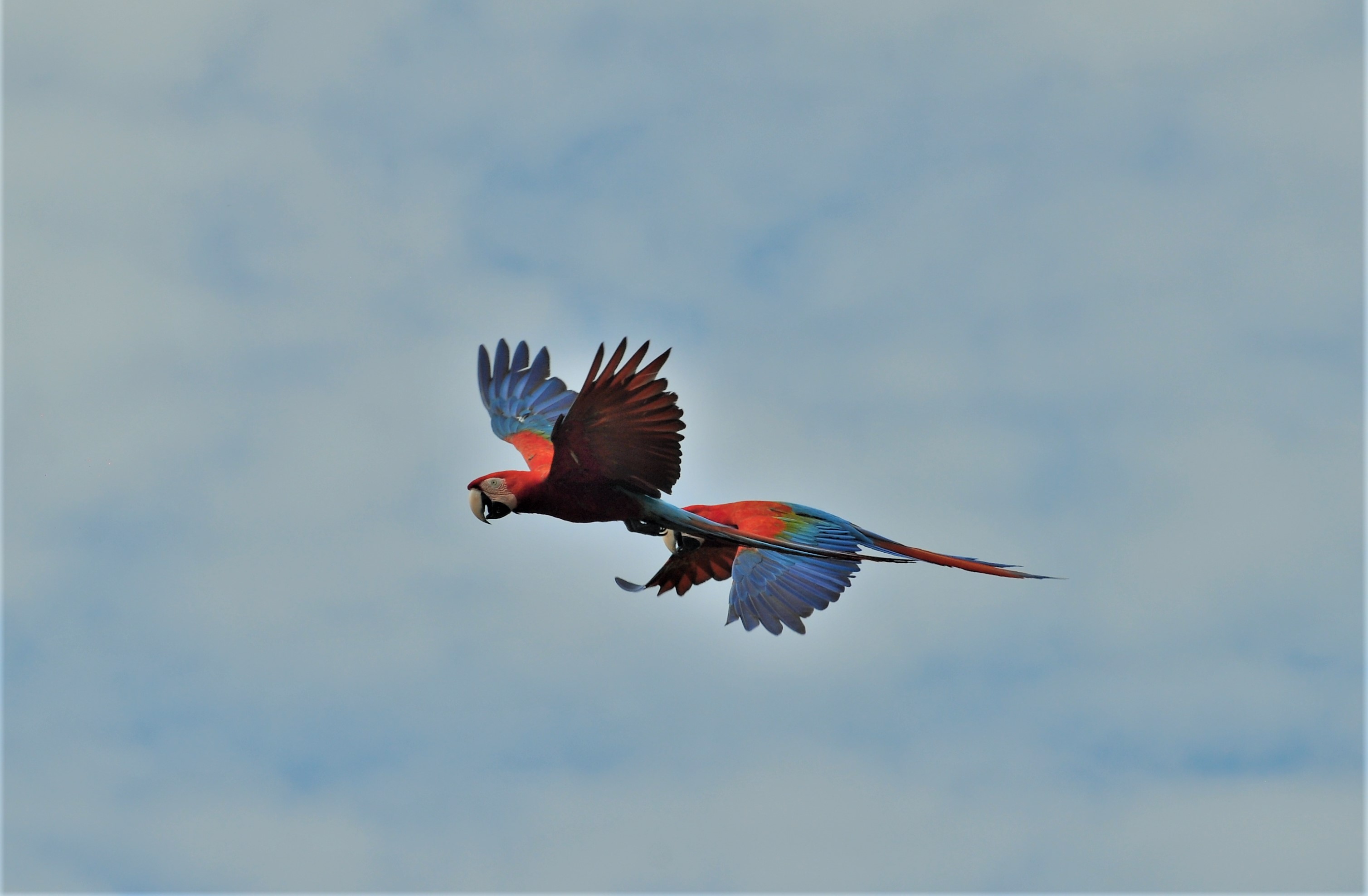 There is only one way, that of balance with nature. Let's help the work of WCS Brasil and other similar organizations by identifying ourselves with their efforts, spreading knowledge, and shaping the awareness of the communities we reach. Thank you Carlos Durigan for the exhaustive answers and I appreciate the work he has done. Good luck, for the benefit of all of us.