Ki kellett találni egy angol állatnevet és lerajzolni, de úgy, hogy az angol állatnév kezdőbetűjét (az én esetemben az oroszlán - lion) bele kellett szerkeszteni valamilyen módon abba az állatba. Én az egyik fülét cseréltem ki egy "L" betűre, de nem a szabályokat követtem.
I had to guess an English animal name and draw it. The initial of the English animal name (in my case the lion) had to be edited in some kind of way into that animal. I replaced one of its ears with a letter "L", but I didn't follow the rules.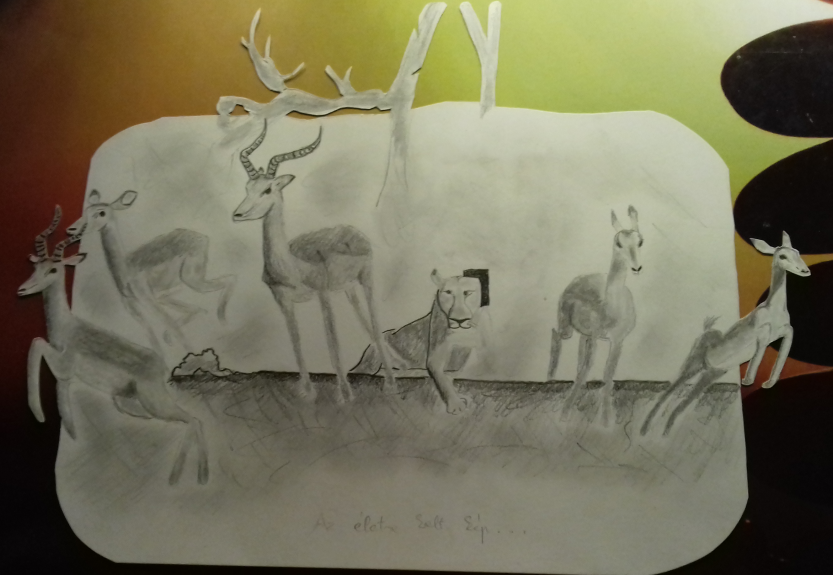 Itt az idő múlását kellett ábrázolni egyetlenegy vonallal. Én így oldottam meg.
Here the passing of time had to be represented by a single line. That's how I solved it.