A koronás keresztespók (Araneus diadematus - European garden spider) sikeres vadászatának eredménye... Ha el tudod kapni élve a legyet, akkor akár bele is dobhatod óvatosan egy pók hálójába. Izgalmas megfigyelni, ahogy a pók odarohan a vergődő zsákmányhoz, majd gyorsan becsomagolja és megcsípi. Ekkor juttatja be a mérget az áldozat testébe.
The result of a successful hunt of the European garden spider (Araneus diadematus)... If you can catch the fly alive, you can even carefully throw it into a spider web. It is exciting to observe that the spider rushes to the wriggling prey and then quickly wraps and bites it. It injects the venom into the body of the prey.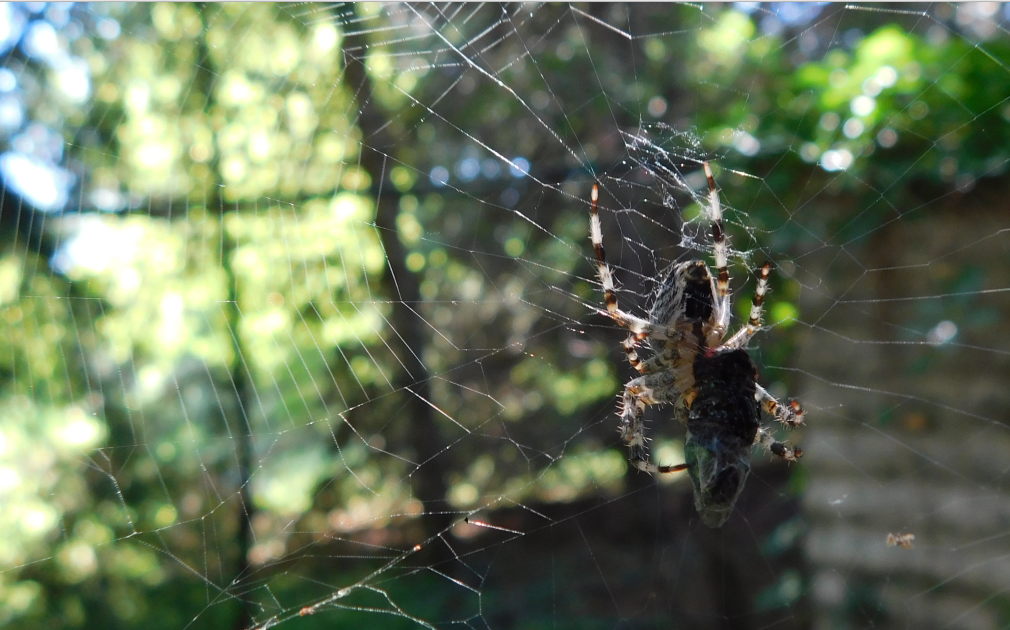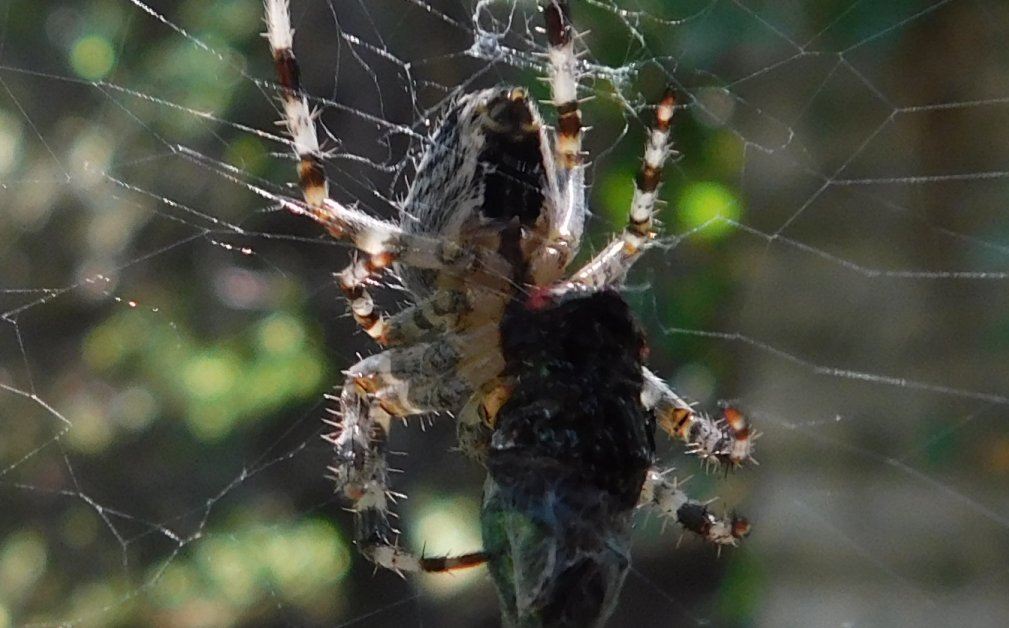 Van úgy, hogy nem egyből veszi észre a hálójába szorult zsákmányt. Egy kis idő és a pók érez néhány apró rezgést a hálón, ilyenkor a két elől levő lábával megrángat néhány pókfonalat. Ha érzi, hogy ott jobban feszül, akkor oda fog rohanni a pórul járt rovarhoz. Ha végzett az evéssel, akkor egyszerűen csak ledobja a földre a kitinvázakat.
There are when it doesn't immediately notice the prey in its web. Some time and the spider feels some tiny vibrations in the web, in this case it moves some spider-thread with its two legs in front. If it feel that the web is tighter there, it will run there to the prey. When it is done eating, it simply drop the exoskeletons to the ground.